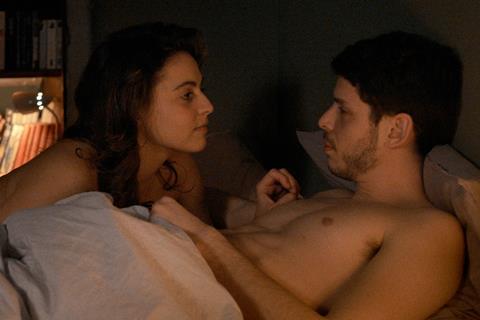 Paris-based sales company Wide Management has unveiled a slew of deals done at the European Film Market earlier this month.
It sold French director Julien Hilmoine's erotic romance The Night Belongs To Lovers to Japan (AT Entertainment) and the CIS (Russian Report). The film has also been acquired by Munich-based Alamode Film's genre label Pierrot le Fou for German-speaking territories.
The drama, which has recently completed post-production, co-stars Laura Müller and Schemci Lauth as two former school friends who meet on the eve of the man's marriage for a single night of shared memories and passion. It is produced by Paris-based company Local Films.
Wide also pre-sold Lok Kwan Woo's English-language Austrian-set thriller The Darker The Lake starring Elyse Levesque to the CIS (The World Pictures) and the UK (Yet Another).
In another UK deal, it sold Jamaican-Canadian director Charles Officer's thriller Akilla's Escape to Studio Soho Distribution, for a fourth-quarter theatrical release. As previously announced, the film has been acquired by Vertical Entertainment for the US and Level Film for Canada. The film world premiered at Toronto last year.
It also signed new deals for Lech Majewski's fantasy drama Valley Of The Gods, starring John Malkovich and Josh Harnett, to Australia (Bounty Films), South Korea (Studio DHL) and Latin America (Great Movies).
In other news, Wide Management's documentary-focused label Wide House, unveiled deals for Mauro Russo Rouge's work Bloom Up, a portrait of a middle-aged Italian couple, who are active on the swinging scene. It has sold to Germany (Movie Consult) and Taiwan (Best Digital).
The film will world premiere in the Nightvision selection of the 2021 edition of Canada's Hot Docs documentary festival, which runs online April 29 to May 9 this year.