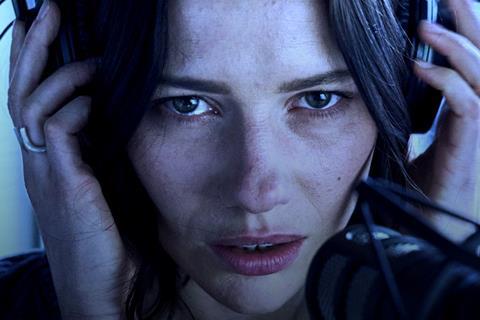 Australian sci-fi thriller Monolith has secured North America and international sales deals ahead of its upcoming international premiere at SXSW.
XYZ Films will represent the title for North America while UK-based Blue Finch Films has boarded international sales on the film. Bonsai Films will handle Australian distribution.
Monolith is set to play in SXSW's Midnighters section in March following its world premiere at Adelaide Film Festival last October. It marks the feature directorial debut of Matt Vesely and stars Lily Sullivan, who is set to be seen in upcoming horror Evil Dead Rise, which will also debut at SXSW.
Sullivan plays a disgraced journalist who tries to salvage her career by turning to investigative podcasting. Whilst trying to get to bottom of a strange artefact that may be linked to an alien conspiracy, she begins to uncover the lies at the heart of her own story.
Written by Lucy Campbell and produced by Bettina Hamilton of Black Cat White Rabbit Productions, it is the first feature to emerge from the FilmLab: New Voices programme – a new initiative aimed at boosting South Australia's filmmaking capacity and diversity.
The initiative is run by the South Australian Film Corporation and the Adelaide Film Festival, financed with the assistance of Screen Australia.
Monlith was filmed over a three-week period in one location in South Australia's Adelaide Hills and completed at the end of 2022.
Todd Brown, head of international acquisitions at XYZ Films, said: "Smart, cerebral science fiction has been core to the XYZ brand since our inception and we believe very strongly that Matt Vesely is a huge talent in that space. We haven't been more excited about a filmmaker since we first came across Aaron Moorhead and Justin Benson with their debut feature Resolution. XYZ is thrilled to be a part of bringing Monolith to audiences in North America."
Bonsai Films owner Jonathan Page said the distributor planned to release Monolith in Australia later this year.