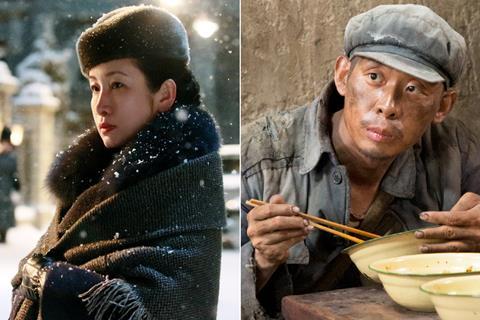 The 15th Asian Film Awards (AFA) nominations are led by Chinese director Zhang Yimou's two films - Cliff Walkers and One Second – taking a total of 11 nominations combined.
The Asian Film Awards Academy (AFAA) announced its 36 nominations from eight Asian regions today. The AFAA was jointly established in 2013 by Hong Kong International Film Festival, Busan International Film Festival and Tokyo International Film Festival for the development of Asian cinema.
Veteran director Zhang's spy thriller Cliff Walkers picked up the most nominations of all the films with six: best supporting actor, supporting actress, editing, cinematography, original music and costume design.
His One Second, a story of cinephiles in the Cultural Revolution that ran into censorship issues before 2019 Berlin and was only released late last year, also picked up five nominations for best film, director, actor, newcomer and original music.
In the best film category, One Second will be competing with Lee Joon-ik's Korean historical drama The Book Of Fish, Chaitanya Tamhane's drama The Disciple from India, Kurosawa Kiyoshi's Japanese period drama Wife Of A Spy and Hamaguchi Ryusuke's Japanese portmanteau film Wheel Of Fortune And Fantasy.
Among the best film nominees, The Book Of Fish also picked up nominations in three other categories - best director, costume design and production design. The Disciple got another nomination for best screenplay and Wheel Of Fortune And Fantasy was also nominated for best director.
Previously held in Hong Kong and Macau, the AFA ceremony moved to Busan last year and was held online due to the COVID-19 pandemic. This year's ceremony, to be held October 8, will combine online participation with on-site attendance in Busan.
Lee Chang-dong, known for directing films such as Venice-awarded Oasis and Cannes-awarded Poetry and Secret Sunshine, will be jury president of this year's awards. The full list of nominees is available on the AFAA website.