Sebastian Schipper's Victoria awaiting a decision over the proportion of English in the film.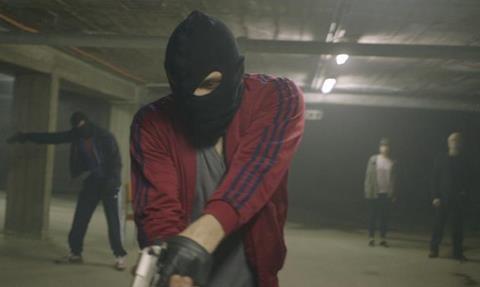 Eight films have been submitted for selection as Germany's entry to the Best Foreign Language Film category at the 88th Academy Awards.
Selection screenings for the independent jury who will make the decision will begin in Munich on Aug 25 and the film chosen to represent Germany will be announced on Aug 27.
The entries include Sebastian Schipper's Victoria, a film shot in a single take about a party girl who finds herself pulled into a bank robbery, which won three prizes at this year's Berlinale and a further six at the German Film Awards.
However, the submission of Victoria has been "accepted with reservations" and awaits the final decision by the Academy of Motion Picture Arts and Sciences regarding the proportion of English in the film.
Victoria is played by Spanish actress Laia Costa, who speaks with the three main male characters in faltering English.
Academy rules state: "A foreign language film is defined as a feature-length motion picture produced outside the United States of America with a predominantly non-English dialogue track."
The following eight titles were submitted by German producers:
13 Minutes by Oliver Hirschbiegel
Lucky Bird Pictures, Delphi Medien, Philipp filmproduction


Sanctuary by Marc Brummund
Zum Goldenen Lamm Filmproduktion


Head Full Of Honey by Til Schweiger
Barefoot Films, Warner Bros. Entertainment, Seven Pictures Film


Labyrinth Of Lies by Giulio Ricciarelli
Claussen + Putz Filmproduktion, naked eye filmproduction


Jack by Edward Berger
Port-au-Prince Film & Kultur Produktion, cine plus Filmproduktion, Neue Bioskop Film, Mixtvision Mediengesellschaft, zero west filmproduktion


Schmidts Katze by Marc Schlegel
FFL Film- und Fernsehlabor Ludwigsburg


Victoria by Sebastian Schipper
MonkeyBoy, deutschfilm, RadicalMedia
Submission accepted with reservations


We Are Young. We Are Strong. by Burhan Qurbani
UFA Fiction, cine plus Filmproduktion, UFA Cinema
German Films is entrusted as the umbrella organisation for selection, but is not represented in the selection committee.
Last year's submission was Dominik Graf's period drama Beloved Sisters, which did not make the shortlist.
The announcement of the five foreign-language films nominated for the Oscar is made on Jan 14, 2016.
The 88th Academy Awards will take place at the Dolby Theatre in Hollywood on Feb 28, 2016.