Former Disney chairman Dick Cook's new venture is in talks with further Chinese investors, including Film Carnival, and Malaysian fund Khazanah, it emerged during the China-US Motion Picture Summit, hosted by Cook's lead investor CITIC Guoan.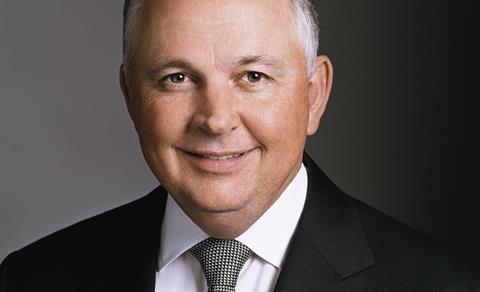 According to senior executives of LA-based Dick Cook Studios (DCS), the involvement of heavyweight state-owned enterprise CITIC Guoan has attracted interest from several other Chinese investors.
Film Carnival is a Hangzhou-based producer/investor that is working with Hong Kong directors Wingo Siu, Jeffrey Lau and Ching Siu-tung and Korea's Kim Ki-duk.
DCS was expected to formally announce a financing deal with Film Carnival on the day following the summit, but talks are still ongoing and expected to continue this weekend in Hangzhou.
CITIC Guoan, which is investing $150m in DCS, is a subsidiary of state-owned investment giant CITIC that focuses on computer systems, cable TV networks, real estate, tourism and wine.
The China-US Summit was held in CITIC Guoan's sprawling Grand Epoch City complex, a reconstruction of Beijing's old walled city, which is being developed as a film shooting base and tourism resort.
It emerged during the summit that Malaysian sovereign wealth fund Khazanah Nasional Berhad was initially being lined up as DCS's lead investor, although it appears to be taking time to lock down a deal. Khazanah's existing investments in the cultural sector are all Malaysian and include Pinewood Iskandar Malaysia Studios, Rhizophora Ventures, which invests in Malaysian content, and a minority stake in pay-TV giant Astro.
Speaking on the sidelines of the summit, Cook said DCS is developing a slate of family-oriented films and TV series for global distribution with CITIC Guoan's backing, but isn't ready to announce specific projects. "We're still going through the process of getting to know each other and putting the key elements in place," Cook said.
He added that the new venture is also producing a slate of Chinese-language projects through a separate Beijing-based entity, Dick Cook Studios China, which will be set up as joint venture between DCS and CITIC Guoan.
Meanwhile, DCS is putting an LA-based management team in place, including vice-chairman Peter Dekom, production chief Bruce Hendricks and vice-president, business development and planning, Jonathan Bollier.
Some of the team were roped in to moderate panels at the one-day China-US Summit, which featured heavyweight speakers including Alfonso Cuaron, Paul Haggis, AMPAS president Cheryl Boone Isaacs, Chinese director Lu Chuan and senior Chinese government officials (see separate story).