The Scottish actress will write and star in her feature directorial debut as part of an inaugural slate from LA-based development and production company Mt. Hollywood Films.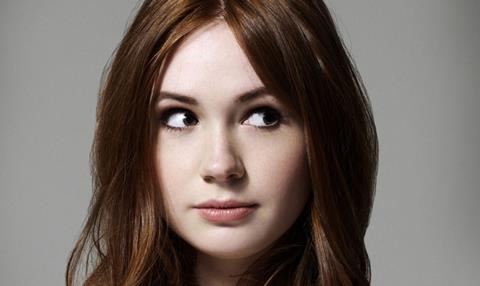 Tupperware Party is in pre-production and is the first feature lined up by the new privately backed company, which aims to provide entry-level opportunities for women and minorities.
President and producer R. Andru Davies, CEO and real estate mogul Albert Gersten and CFO and founder of Cardea Capital Sloan Martin, aim to produce five-film commercial slates with projects budgeted in the $10-40m range before expanding into TV in mid-2017.
Original drama Tupperware Party is scheduled to start shooting in January in Scotland and post-production is set to take place in Georgia.
Gillan starred opposite Matt Smith from 2010-13 as Doctor Who's companion Amy Pond and her feature credits include the villainous Nebula in the Guardians Of The Galaxy franchise, Sony's upcoming Jumanji reboot, and sci-fi thriller The Circle.
"With Karen Gillan's myriad talents as a writer-director and her rising international popularity, we are thrilled that Tupperware Party will be Mt. Hollywood's first project," said Gersten.
Next up on the Mt, Hollywood Films slate is female-driven action film Texas Rangers: Z-Unit, which is also being prepared for an early 2017 start. The story follows a law enforcement team's mission to arrest a rogue colleague who has been conducting genetic experiments.
Mitch Iverson wrote the screenplay and Davies, Gersten and Martin serve as executive producers.