Image Nation Abu Dhabi and China's CICC are teaming up on three initiatives, including a $300m fund for film and TV.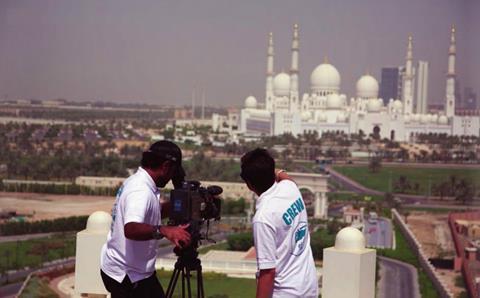 Image Nation Abu Dhabi has signed a long-term strategic partnership with China Intercontinental Communication Center (CICC) covering a film fund, TV programming and training.
The two parties are launching the $300m 'Culture China – Image Nation Content Fund', which will invest in mainstream films and TV programming from Hollywood, China and other countries worldwide.
The seven-year fund has an initial capital base of $100m, contributed equally by Image Nation and CICC, and will seek other China-based partners in return for limited partnership interests.
Image Nation is already an active investor in international co-productions through its relationships with Hyde Park Entertainment and Parkes/MacDonald. CICC and Image Nation will jointly manage the fund and recently hired Derek Dauchy as an advisor, based in Los Angeles.
In addition, CICC is partnering with Image Nation's new factual entertainment channel Quest Arabiya to produce programming about the Silk Road regions, past and present, in accordance with China's One Belt One Road initiative.
The first programming will be a weekly factual entertainment series, USILK, to air in January 2017. Image Nation launched Quest Arabiya in late 2015 in partnership with Discovery Communications.
Finally, CCIC and Image Nation also announced a commitment to train and develop up-and-coming media talent in both the UAE and China. The programme kicks off with secondments between the two companies, enabling young Emirati and Chinese executives the chance to learn about their respective cultures and media industries.
China is one of the UAE's largest trading partners and the two countries launched a $10bn strategic investment fund in December 2015.