The producer has acquired film rights to Josh Karp'srecently published book Orson Welles's Last Movie: The Making Of The Other Side Of The Wind.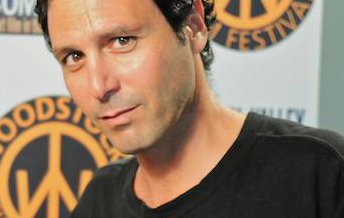 The book recounts how Welles, who was born nearly 100 years ago to the day on May 6, took six years to film The Other Side Of The Wind as he battled increasingly bizarre personal and professional obstacles.
The feature film adaptation will capture the tumultuous period in Welles's life as he attempted a Hollywood comeback after a decade of self-imposed exile in Europe.
Infantolino has brought former CIT Group head of indie finance and current CFO of Ivanhoe Pictures, Suraj Gohill, and Mark Aronson, CEO of Washington DC and Orlando-based Liquidity Partners, on board as the film's executive producers.
Infantolino served as executive producer on Simon Pegg comedy Run, Fatboy Run, among other credits.