Point Grey, Good Universe and Hurwitz & Schlossberg Productions have hired Pitch Perfect screenwriter Kay Cannon to make her directorial debut on the feature comedy.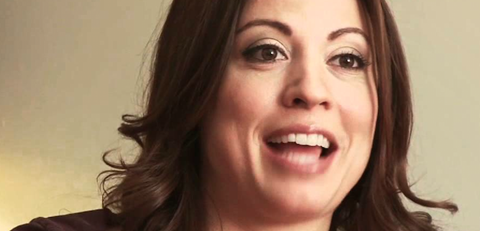 The Pact tells of three parents who discover their daughters have made a deal to lose their virginities on prom night and set out to stop them before it is too late.
Point Grey's Seth Rogen, Evan Goldberg and James Weaver will produce alongside Jon Hurwitz and Hayden Schlossberg and DMG Entertainment's Chris Fenton.
Eben Russell is doing a re-write on the screenplay, whose writers include Hurwitz and Schlossberg and brothers Brian and Jim Kehoe.
Nathan Kahane, Joe Drake and Chris Cowles will serve as executive producers and Josh Fagen will oversee the project for Point Grey and Spencer Wong for Good Universe.
Cannon wrote Pitch Perfect and is an award-winning writer on 30 Rock. She co-produced Universal's comedy Baby Mama and was a co-executive producer on Fox's New Girl.
Russell is currently a writer for Rob Riggle's NFL Sunday Show and was a staff writer on Last Man Standing.
Dan Freedman, svp of business and legal affairs at Good Universe, negotiated the deals on behalf of producers.