EXCLUSIVE: Actress and singer attached to star in Eran Riklis-produced drama.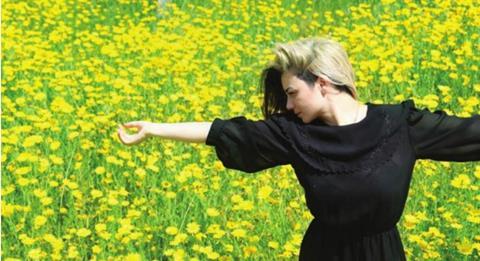 Israeli actress and singer Ninet Tayeb is attached to play the lead role in Dina Zvi-Riklis' next film Poppies in October about the tragic life of Tirza Atar, the daughter of Israel's national poet Nathan Alterman and actress Rachel Marcus.
The joint production between Yifat Prestelnik Films and Eran Riklis Productions, currently in advanced development and aiming for an April 2015 shoot, will unveil a trailer starring Ninet to potential backers at the Jerusalem Film Festival's Pitch-Point event on Monday.
The Hebrew-language drama, set in 1977, charts the final days of poet and author Atar who committed suicide aged 36 after spending much of her life trying to establish herself as a poet outside her father's shadow.
The producers have already secured a portion of the estimated budget of $840,000 through a distribution deal with United King but will be looking for potential partners on the film including a European co-producer.
Zvi-Riklis, wife of Eran Riklis, and director of features including The Fifth Heaven and Three Mothers stated:
"The English-speaking world had Sylvia Plath, and Israel had Tirza Atar…Long before reality stars became cultural heroes, poets were the true celebrities. I have been intertwined with the character of Tirza Atar for the last two years, trying to decipher her delicate, lyrical soul, which never found its place in the world."
Tayeb (also known as Ninette), who became widely known as the first winner of Kochav Nolad (the Israeli version of Pop Idol), has starred in a number of hit local TV series and alongside Olga Kurylenko in thriller The Assassin Next Door.