EXCLUSIVE: The trinidad+tobago film festival and its Caribbean Film Mart will launch five works-in-progress at the Buenos Aires market next month.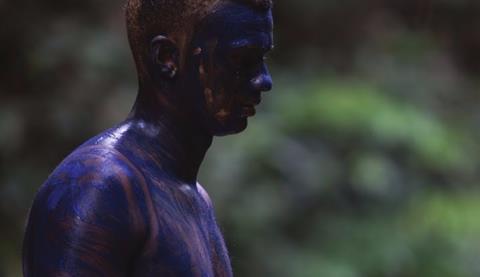 Ventana Caribe stems from a mutual desire to foster strong ties between the Caribbean and Latin American industries.
Javier Fernandez, the artistic coordinator and head of the Blood Window genre market that takes place during Ventana Sur, attended the trinidad+tobago film festival in late September.
"We at Ventana Sur were honoured to form a joint venture with Caribbean Film Mart at its inaugural edition to shed light on the Caribbean region," Fernandez said.
"With the specific aim of fostering connections between Latin America and the Caribbean, Ventana Sur will launch, at its seventh edition, Ventana Caribe, for projects in post-production.

"There will be co-production meetings, a video library and a panel presentation with a ttff representative. We hope this collaboration lasts long and offers support to both our cinema industries."
"We have been working towards making deeper connections for Caribbean filmmakers with the Latin American film industry as there are synergies between the filmmakers' aesthetics and the audiences they serve," said trinidad+tobago film festival creative director Emilie Upczak.
"It is through these ongoing exposure exercises that we hope to carve out a space for global audiences to begin to enjoy what Caribbean film has to offer."
The selected projects are as follows (all synopses provided by the partnership):
Play The Devil (pictured, Trinidad and Tobago)
Writer-director-producer: Maria Govan
Producer: Abigail Hadeed
Gregory, a gifted 18-year-old from the rural farming village of Paramin in Trinidad, develops an unlikely friendship with a powerful businessman that leads to seduction, obsession and a fateful confrontation during the carnal dance of the devil on Carnival Monday night.
Narrative Feature / 95'.
Looking For Stella (Cuba)
Director: Kiki Alvarez
Producer: Ivette Liang
Havana, December 2014. A director is looking for an actress for the character of Stella in a Cuban adaptation of A Streetcar Named Desire. A group of actors prepare for the casting. Fiction? Documentary? Unexpectedly, Raul Castro and Barack Obama announce the restoration of relations between the US and Cuba.
Narrative Feature / 110'.
Unfinished Sentences (Trinidad and Tobago)
Director-producer: Mariel Brown
Producer: Fernanda Rossi
Unfinished Sentences is filmmaker Mariel Brown's journey to connect with the father she fears she's lost, writer and poet Wayne Brown. In carefully unraveling the threads of her father's life, she discovers that his art transcends death and allows her to hear his voice again.
Documentary Feature / 90'.
Demented (Puerto Rico)
Director: Andres Ramirez
Producer: Annabelle Mullen
Nathan, a successful photographer, has a secret from his past that haunts him. When he starts having blackouts and his friends show up dead, he is forced to confront his past and himself.
Narrative Feature / 90'.
Ayiti Mon Amour (Haiti)
Writer-director-producer: Guetty Felin
Producer: Claudy Jean Jules
What else is left to salvage after disaster has struck? Haiti, after the earthquake… In a small fishing village forgotten by the rest of the world, the sea is gaining ground and although the memories of the great disaster still haunts the villagers, life must go on.
Narrative Feature / 88'.
Ventana Sur runs in Buenos Aires from November 30-December 4.