Exhibition and co-production in the borderless world to be discussed at Sarajevo's Regional Forum.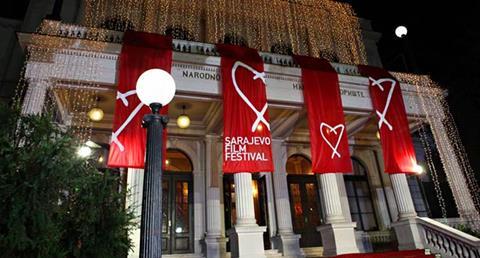 The European Film Forum, which Sarajevo Film Festival's Regional Forum will host on Aug 20-21, is to discuss whether public funding of co-productions has a future in the digital borderless world and the story behind the creative new ways that southeast Europe is tackling the challenges in cinema exhibition.
The Sarajevo Film Festival's annual industry conference will bring together film professionals from the region and the rest of Europe.
Now in its 7th year, the Regional Forum includes: the European Film Forum - an initiative from the European Commission - on August 20-21; and the Council of Europe conference on gender equality, which took place on August 14.
At the European Film Forum, experts from the region and the rest of Europe will consider recent developments in the southeast European cinema sector, and on co-production across the borders in a borderless digital film world.
Jovan Marjanovic, head of industry, Sarajevo Film Festival, said: "This year 's topics are of major relevance for Southeast Europe - developing the cinema experience and cooperating across the borders are both crucial for a healthy exhibition sector and a dynamic film production here.
"But the same goes for the European level. So we're very happy to host the European Film Forum, as we believe looking at these shared challenges from a local, regional and pan-European angle simultaneously will give valuable new insights, and help find the creative new ideas that will lead the way forward. "
Screen International, a long-term partner of the Forum, has published a special report and statistics supplement in connection with the conference, which can be downloaded here.
The Regional Forum is arranged with support from Creative Europe MEDIA Programme, British Council and the Royal Norwegian Embassy in Bosnia and Herzegovina.