The full line-up of Toronto's Platform strand, with details on each title including sales contacts.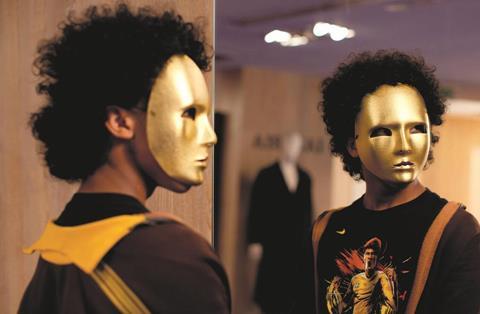 Daguerreotype (Fr-Jap-Bel)
Dir Kiyoshi Kurosawa
This French-language fantasy horror drama from director Kurosawa — the first of his films to be made outside his native Japan — stars A Prophet's Tahar Rahim as a photographer's assistant who falls dangerously in love with his employer's daughter. Kurosawa is no stranger to TIFF, and was last there in 2015 with Cannes' Un Certain Regard winner Journey To The Shore. Bitters End will release Daguerreotype in Japan in October, while Celluloid Dreams is handling international sales.
Contact: Celluloid Dreams, info@celluloud-dreams.com
Goldstone (Aus)
Dir Ivan Sen
After winning numerous awards in his native Australia for 2013 murder thriller Mystery Road, which also played at TIFF, writer-director Sen returns to the festival with the sequel, Goldstone. Aaron Pedersen reprises his role as hard-bitten indigenous detective Jay Swan, who is investigating the disappearance of a Chinese migrant worker in the depths of the outback. Sen's Bunya Productions produces with Dark Matter. Transmission Films will release in Australia, while Arclight Films has US rights.
Contact: Arclight Films, info@arclightfilms.com
Lady Macbeth (UK)
Dir William Oldroyd
Theatre director Oldroyd makes a stunning feature debut with this story of a headstrong young woman in 1865 England whose passions are dangerously awakened when she begins an illicit affair. Florence Pugh (The Falling) and Cosmo Jarvis star. The film — not a Shakespeare adaptation, despite the title — is the first period feature to come from iFeatures, the low-budget scheme from Creative England, BBC Films and BFI. It will also compete in San Sebastian.
Contact: Protagonist Pictures, info@protagonistpictures.com
Layla M (Neth-Bel-Ger-Jor)
Dir Mijke de Jong
Prolific writer-director de Jong won a Crystal Bear at Berlin with Bluebird (2004). Layla M, made for Dutch production outfit Topkapi, received $226,000 (¤200,000) from the Flanders Audiovisual Fund and focuses on the timely topic of radicalisation. Feeling more and more unwelcome in her adopted home of Amsterdam, Moroccan teenager Layla, played by newcomer Nora El Kossour, leaves for a new life in the Middle East that is fraught with dangers and restrictions.
Contact: Beta Cinema, tassilo.hallbauer@betacinema.com
Moonlight (US)
Dir Barry Jenkins
The sophomore feature from writer-director Jenkins, whose 2009 debut Medicine For Melancholy was nominated for three Independent Spirit awards and also played at TIFF, Moonlight is a three-part narrative looking at the childhood, adolescence and adulthood of a gay African-American male in inner-city Miami. Trevante Rhodes plays the character as an adult; Naomie Harris co-stars as his junkie mother. A24 financed the drama and produced with Brad Pitt's Plan B and will distribute in the US.
Contact: A24, info@a24films.com
Nocturama (Fr-Ger-Bel)
Dir Bertrand Bonello
Having been a regular at Cannes for most of his career, with three of his films vying for the Palme d'Or, Bonello's omission this year was deemed surprising — though given France's recent terrorist ordeals, it actually is not. His provocative thriller Nocturama concerns a group of young, multiracial radicals conducting terrorist attacks in Paris. The director has said he featured characters from different social backgrounds "as I want to avoid stigmatising people from the suburbs or people who are Muslims".
Contact: Wild Bunch, obarbier@wildbunch.eu
Searchers (Can)
Dir Zacharias Kunuk
Drawing inspiration from John Ford's influential Western The Searchers, the Inuit drama Searchers (Maliglutit) follows a vengeful man (Benjamin Kunuk) as he tries to hunt down the individuals who kidnapped his wife and daughter. Director Kunuk made his name with 2001's Atanarjuat: The Fast Runner, which won the Camera d'Or at Cannes. His 2006 drama The Journals Of Knud Rasmussen, which he co-directed with Norman Cohn, also debuted at Toronto.
Contact: Isuma Distribution International, info@isuma.ca
Those Who Make Revolution Halfway Only Dig Their Own Graves (Can)
Dirs Mathieu Denis, Simon Lavoie
Quebecois film-making duo Denis and Lavoie's previous film Laurentia (2011) premiered at Karlovy Vary. Their latest blends fiction and documentary elements to examine the actions of a radical left-wing group in Montreal hoping to overthrow the government. Charlotte Aubin and Laurent Bélanger star in the film, which is produced by Hany Ouichou of Art & Essai. K-Films Amerique is releasing in Canada.
Contact: Art & Essai, hany@artetessai.ca