The full line-up of world premieres in Toronto's Vanguard programme, with details on each title including sales contacts.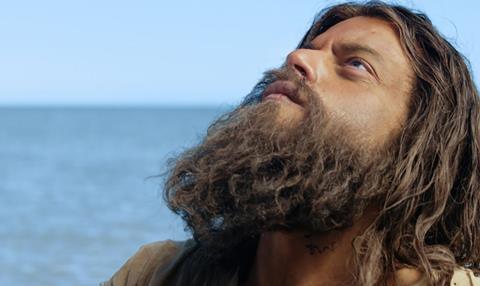 Buster's Mal Heart (US)
Dir Sarah Adina Smith
The fact Buster's Mal Heart provides Mr Robot's Rami Malek with his first leading film role should be enough to attract attention to this existential thriller, in which a mountain man hides out in deserted holiday homes. Smith won the Breakthrough Audience Award for her debut feature The Midnight Swim (2014) at AFI Fest and filmed Buster's Mal Heart in 18 days, with a Big Sky Film Award helping to fund the Montana shoot.
Contact: The Film Sales Company,contact@filmsalescorp.com
Colossal (Can)
Dir Nacho Vigalondo
Spanish writer/director Vigalondo works with his starriest cast yet, led by Anne Hathaway, Jason Sudeikis, Dan Stevens and Tim Blake Nelson. Hathaway stars as a down-on-her-luck woman who discovers she has a mysterious connection to a giant monster that is destroying Seoul. Vigalondo directed 2007 Sundance breakout Timecrimes and Extraterrestrial (TIFF in 2011), and made his English-language debut with 2015's Open Windows, starring Elijah Wood.
International contact: Voltage, sales@voltagepictures.com
US contact: CAA, filmsales@caa.com
Godspeed (Taiwan)
Dir Chung Mong-Hong
Godspeed is a dark comedy starring veteran Hong Kong comedian Michael Hui as a cab driver, and Taiwanese actor Na Dow as a passenger who turns out to be a drug courier. Chung won the best director prize for The Fourth Portrait at the 2010 Golden Horse Awards. His 2008 debut feature Parking premiered in Un Certain Regard at Cannes.
Contact: MandarinVision, desmond.mvsales@gmail.com
I Am The Pretty Thing That Lives In The House (Can-US)
Dir Osgood Perkins
Actor-writer-director Perkins follows up his 2015 debut The Blackcoat's Daughter, which also premiered at TIFF, with another horror film, this time starring UK actress Ruth Wilson as a young nurse who believes her reclusive novelist patient's book contains ominous clues about her own fate. The film was produced by Rob Paris of Paris Films (Gambit, Everly) and Robert Menzies of Zed Filmworks (American Descent).
Contact: Netflix, www.netflix.com
Message From The King (UK-Fr-Bel)
Dir Fabrice Du Welz
Chadwick Boseman, Teresa Palmer, Luke Evans and Alfred Molina head the cast for provocative Belgian film-maker Du Welz's latest. The action-packed tale follows an outsider (Boseman) who travels to Los Angeles from South Africa to avenge his sister's death. Stephen Cornwell and Oliver Butcher, who collaborated on Liam Neeson thriller Unknown, wrote the script. Du Welz is a TIFF regular, having previously screened Calvaire, Vinyan and Alleluia at the festival. eOne has Canadian rights.
International contact: Sierra/Affinity, info@sierra-affinity.com
US contact: WME, cds@wmeentertainment.com
My Entire High School Sinking Into The Sea (US)
Dir Dash Shaw
Comic-book artist Shaw (graphic novels Love Eats Brains, Gardenhead) brings his idiosyncratic visual style to the screen with this quirky animated feature debut, which features the voices of Lena Dunham, Maya Rudolph and Jason Schwartzman. Producers are Electric Chinoland, the new outfit from Tiny Furniture producer Kyle Martin, which specialises in eclectic US films, together with Washington Square Films.
Contact: Cinetic Media, www.cineticmedia.com
Nelly (Can)
Dir Anne Emond
After receiving a Best Canadian First Feature Film Special Jury Citation for debut Nuit #1 at TIFF in 2011, and bringing follow-up Our Loved Ones to the festival in 2015, writer-director Emond returns with this "creatively imagined" biopic of controversial Canadian writer Nelly Arcan, whose scandalous semi-autobiographical novel was based on her experiences as a sex worker. Star Mylene MacKay was nominated for a Canadian Screen Award for her role in Endorphine (2015).
Contact: Seville International, sevilleinternational@filmsseville.com
Without Name (Ire)
Dir Lorcan Finnegan
Commercials veteran Finnegan makes his feature debut with this project, made through the Irish Film Board's low-budget Catalyst Project. The eco-horror thriller follows a land surveyor who discovers a dark secret in a dense woodland. Garret Shanley wrote the script and Brunella Cocchiglia produces.
Contact: XYZ Films, info@xyzfilms.com