Jean Noh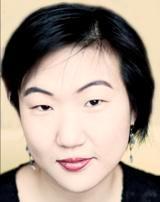 Based in Seoul, Jean Noh is deputy Asia editor and Korea correspondent for Screen International. She started her industry career in international film marketing and worked at the Pusan International Film Festival's projects market PPP as well as in production, and spent several working years at the Korean Film Council (KOFIC). Her freelance work includes annual territory reviews for Cahiers du Cinema in France, previously editing for Cine21 in Korea, and she is also a contributing editor at Korean Cinema Today.
Contact Info
Jean Noh
Deputy Asia Editor and Korea Correspondent
EXCLUSIVE: Dejan Zecevic's sci-fi thriller is currently in production in Serbia.

Korea's Mirovision has made a last minute pick-up of Keinosuke Hara's Japanese film Serenade.

EXCLUSIVE: The New York Asian Film Festival (NYAFF) has announced a special focus on two Japanese film legends, Ken Takakura (Black Rain) and Bunta Sugawara (Battles Without Honor), who both passed away last November.