Jeremy Kay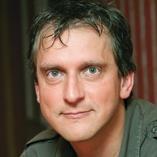 Jeremy Kay is Screen's US editor based in Los Angeles.
Contact Info
Jeremy Kay
US editor
The Amazing Spider-Man 2 arrived in 14 markets this weekend through Sony Pictures Releasing International on an estimated $47m but may be pipped at the post by Fox's Rio 2, which is understood to have grossed $48m.

The studio announced (20) it had crossed the threshold for the year-to-date in a company record time to stand at $1.086bn.

Marvel Studios' 2014 poster boy stayed top of the North American charts in its in third weekend in action, adding an estimated $26.6m to reach $201.5m.