Jeremy Kay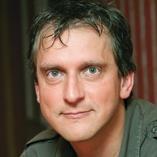 Jeremy Kay is Screen's US editor based in Los Angeles.
Contact Info
Jeremy Kay
US editor
SCREEN SUBSCRIBERS: Argentina looks ahead 

SCREEN SUBSCRIBERS: From domestic crime thrillers to broad comedies about debauched youth, Jeremy Kay previews a selection of the most anticipated local productions poised for release this year.

SCREEN SUBSCRIBERS: Two leading Argentinian producers and a top distributor discuss the state of the local industry and reveal their international ambitions. Interviews by Jeremy Kay.