Jeremy Kay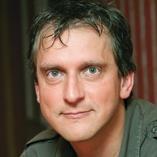 Jeremy Kay is Screen's US editor based in Los Angeles.
Contact Info
Jeremy Kay
US editor
XYZ Films has begun talks with worldwide distributors at the EFM on the horror-thriller.

The feature-length documentary follows independent video game developer Ryan Green during the creation of his critically acclaimed That Dragon, Cancer based on his youngest son's battle with terminal cancer.

Fox's superhero adaptation starring Ryan Reynolds has got off to a record-breaking start in its first eight markets as it prepares to open in North America.