Jeremy Kay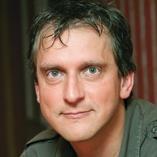 Jeremy Kay is Screen's US editor based in Los Angeles.
Contact Info
Jeremy Kay
US editor
The film formerly known as The Untitled Armored Car Project has a name and will open theatrically on August 15, 2015.

Nick Meyer has reported a slew of sales on Untitled Patricia Highsmith, with Sony taking multiple territories on the psychological thriller that will now also star Eddie Marsan.

NOVEMBER 24 UPDATE: Storming to an estimated $275m worldwide, The Hunger Games: Mockingjay – Part 1 delivered $152m from the first five days in 85 markets through Lionsgate International licensees.