Jeremy Kay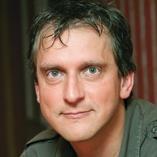 Jeremy Kay is Screen's US editor based in Los Angeles.
Contact Info
Jeremy Kay
US editor
Warner Bros' 300 sequel beat off the competition from DreamWorks Animation's Mr. Peabody & Sherman, while Fox Searchlight capitalised on 12 Years A Slave's Oscar glory and scored a massive limited debut on The Grand Budapest Hotel.

Spurred on by Academy Awards glory, New Regency, River Road and Plan B's acclaimed drama by Steve McQueen has surged past $100m through Lionsgate International licensees.

A more appropriate title would be hard to find as Warner Bros' 300: Rise Of An Empire dominated global box office on an estimated $132.9m and pulled off an $87.8m international launch on 14,478 screens in 58 markets.