Jeremy Kay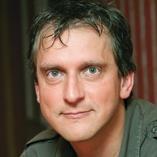 Jeremy Kay is Screen's US editor based in Los Angeles.
Contact Info
Jeremy Kay
US editor
Benedict Cumberbatch — who else? — ruled Comic-Con on opening day Thursday with 22,254 mentions on social media, according to research compiled by Way To Blue.

Deborah Zipser has joined IM Global and will head business and legal affairs.

Tom Rothman's Tristar Productions has taken a major project off the independent table and acquired worldwide rights to the thriller in which Jodie Foster will direct George Clooney.