Jeremy Kay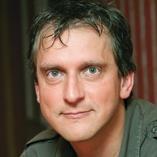 Jeremy Kay is Screen's US editor based in Los Angeles.
Contact Info
Jeremy Kay
US editor
The Caliber Media Western stars Kurt Russell, Patrick Wilson, Matthew Fox, Lili Simmons and Richard Jenkins.

Jeannie Berlin, Corey Stoll from Ant-Man and Ken Stott have joined the cast ahead of a production start later this month in New York and Los Angeles.

Ezna Sands directed the drama starring Dakota Johnson, Mira Sorvino and Theo Ikummaq.