Curzon boss talks admissions, Soho venue and Netflix collaboration during Screen Exhibitors' Forum.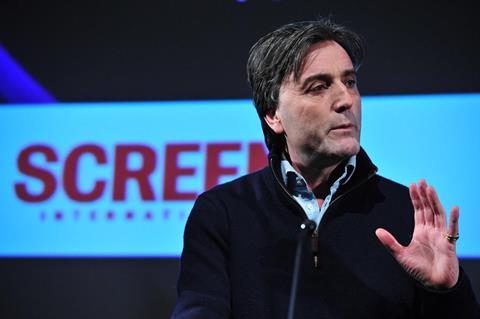 Curzon CEO Philip Knatchbull has warned that cinema admission numbers may be on the verge of a major drop.
"I don't see the life of these big boxes (cinemas) of 15 to 20 screens continuing beyond five or 10 years maximum and there may be a 30 to 40% drop off in worldwide admissions in that period," Knatchbull predicted during a Q&A with Screen International at yesterday's Screen Exhibitors' Forum: The Future Of Independent Cinema, produced in association with the Independent Cinema Office.
"I think we have to accept that people want to consume films in a different way. They shouldn't be forced to go and see films in the cinema."
However, acknowledging the passion for cinema-going among many film lovers, Knatchbull said that Curzon itself hopes to expand the group's cinema holdings to around "30 to 35 sites with 100 screens" and "no more." Curzon currently has 18 cinemas with 40 screens, with a 19th – the five-screen Curzon Aldgate – due to open in January.
He described the group's cinemas as "the shop front" for showcasing Curzon's acquisitions to its customers. These cinemas, he said, were "more a means to an end than an end in themselves."
Curzon Soho
In a wide-ranging discussion, Knatchbull also confirmed that Curzon is in active discussions with Transport For London about finding a replacement for the group's Curzon Soho venue, which looks bound to be demolished to make way for a new ticket office for CrossRail.
"They [TFL] are actively trying to rehouse us if we have to move in four years' time."
Knatchbull highlighted the importance of exhibitors engaging with "a new, younger audience" which (he argued) is currently staying away from cinema.
Curzon's day and date strategy, he said, is partly about reaching the audience "excluded" from the cinemagoing experience partly because it can't afford ticket prices.
He expressed his disappointment that even a film like Andrea Arnold's Cannes winner American Honey has struggled to capture the interest of this younger audience.
"Most of our customers are over 40, perhaps the majority are over 50 and they are not being replaced," he said.
Foreign-language films and Netflix
The Curzon boss highlighted the company's continuing commitment to foreign-language films, pointing out that Curzon has released 19 foreign-language titles in the last year alone - and 150 in the last 10 years.
He refuted strongly the idea that foreign-language films are "dead in the water" but pointed to the "systemic problem" in the industry that foreign-language titles aren't given the time on screens they need to reach audiences.
Following their collaboration on Beasts Of No Nation last year, Knatchbull said that there are no current plans for Curzon to work with Netflix again on releasing the SVOD giant's films in UK cinemas.
He said that Curzon and Netflix did have talks about joining forces ion the release of Netflix's upcoming war satire War Machine starring Brad Pitt but ultimately decided against it.
"They (Netflix) paid us handsomely to rent the cinemas but no-one came to the cinemas. I don't want empty Curzon cinemas. There are no food and beverage sales," Knatchbull commented.
"I said to them, look, if you want to do it again, you've really got to get behind the films. You've got to market them, you've got to publicise them. Really, I think they were just interested in the BAFTA nominations. I think BAFTA have now changed the rules. On a discretionary basis, they can look at different films qualifying that don't have to have a traditional cinema release which has helped Netflix."