EXCLUSIVE: Tiger Aspect teams on on cannibal horror from Ripper Street writer.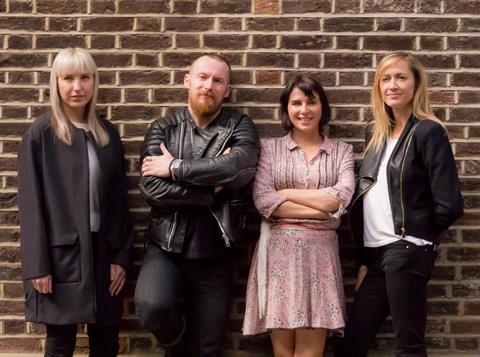 Newly minted UK production outfit Catalyst, run by former Matador producer Charlotte Walls (The Numbers Station), is teaming with Ripper Street producers Tiger Aspect and Sadie Frost's Blonde to Black Pictures (Set the Thames on Fire) on horror Eaten.
BAFTA-nominated director Caradog James (The Machine) will direct the film from Rob Green's (Ripper Street) script about a notorious celebrity chef who belongs to an exclusive and upscale New York cannibal ring.
Eaten, which is aiming to shoot in the next 12 months, will be produced by Walls and Mat Wakeham for Catalyst; Frost and Emma Comley for Blonde to Black Pictures; and executive produced by Tigest Aspect head of drama Will Gould for the Endemol-owned company's feature label Tiger Aspect Pictures, and Matthew Read.
Walls said: "Our lead character Giles Bonham-Hess is a terrific character, charismatic and repulsive in equal measure and the chance to explore the dark tastes of the privileged super-rich in our story world will be a lot of fun to realize."
Writer Green added: "Imagine a top celebrity chef with the gourmet talents and bravado of Gordon Ramsay and the tastes of Hannibal Lecter."
Walls most recently produced and financed Netflix acquisition Residue.