Seven additions made to Official Selection, including Blood Father starring Mel Gibson, the new feature from Starred Up director David Mackenzie and a Joseph Kony documentary.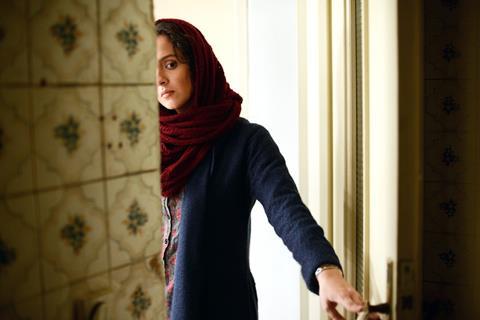 Iranian director Asghar Farhadi is to compete for the Palme d'Or with his latest feature, The Salesman, following several additions to Cannes Film Festival's Official Selection.
The addition of the Farsi-language project, which racked up sales for Memento Films International at Berlin in February, takes the total number of films in Competition to 21.
The Salesman revolves around a couple whose relationship turns violent due to societal pressures. Long-time Farhadi collaborators Taraneh Alidoosti, who played the epnymous role in About Elly, and Shahab Hosseini, who appeared in Farhadi's Golden Bear and Oscar-winning A Separation, co-star as the central couple.
Farhadi was last in Competition at Cannes in 2013 with his previous film, The Past, which won the Ecumenical Jury prize.
Un Certain Regard
Cannes also announced that extremist drama Clash, from Egyptian director Mohamed Diab, would open the section.
Set against the backdrop of violent demonstrations in Cairo that erupted at the end of former president Mohamed Morsi's reign, Diab explores extremism through an intense drama in which two groups of opposing protestors find themselves in the same police van as fighting rages around them. It is Diab's second feature after 678. Pyramide International is selling.
A further addition to the strand is Hell Or High Water, from David Mackenzie, the British director of prison drama Starred Up.
The film, starring Chris Pine, Ben Foster and Jeff Bridges, was written by Taylor Sheridan, who previously wrote Denis Villeneuve's Cannes 2015 Competition title Sicario.
The story centres on a divorced father and his ex-con brother who resort to a desperate scheme in order to save their family farm in Texas. The film, formerly titled Comancheria, is sold by Sierra/Affinity with CBS Films handling US release.
Midnight/Special Screenings
Mel Gibson may return to the Croisette to accompany his starring role in Blood Father, which has been added to the Midnight Screening strand.
Directed by Mesrine filmmaker Jean-François Richet, Gibson stars as an ex-con who reunites with his estranged wayward 16-year old daughter to protect her from drug dealers who are trying to kill her.
The festival has also added a hat-trick of titles to its Special Screenings strand.
Wrong Elements is Jonathan Littell's documentary about Joseph Kony, the leader of the Lord's Resistance Army (LRA) in Uganda, while Chouf is a Marseille-set drug cartel drama from Tunisian-born French director Karim Dridi, who won Cannes' Youth Award back in 1995 with Bye-Bye.
Multiple Cesar Award-nominated actor Grégoire Leprince-Ringuet makes his feature directorial debut with romantic drama Fool Moon (La Foret de Quinconces), in which he also stars.
Iggy Pop
The festival also confirmed that Iggy Pop will attend the screening of Gimme Danger, Jim Jarmusch's film about the iconic singer. It will be shown at a Midnight Screening on May 19.
The following films, for the most part viewed after the press conference on April 14, complete this year's Official Selection:
IN COMPETITION
The Salesman, Asghar Farhadi (Iran)
UN CERTAIN REGARD
Clash (Eshtebak), Mohamed Diab (Egypt) opening film
Hell Or High Water, David Mackenzie (UK)
MIDNIGHT SCREENING
Blood Father, Jean-François Richet (France)
SPECIAL SCREENINGS
Wrong Elements, Jonathan Littell (US)
Fool Moon (La Foret de Quinconces), Grégoire Leprince-Ringuet (France)
Chouf, Karim Dridi (France/Tunisia)