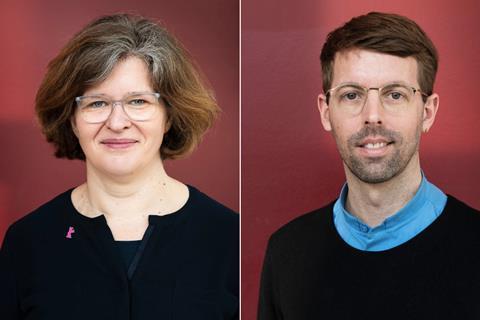 With the average age of an attendee now between 32 to 34, Berlinale Talents has evolved from its origins as a platform for film students.
"It's for that moment in life when you're five or 10 years out of university or studying – when you're entering that phase in your career when it gets serious," says Florian Weghorn, programme manager of the development initiative that has now been running for 20 years.
Weghorn has worked at the "community-driven, collaborative process" since 2014, alongside project manager Christine Trostrum, who has run Talents for 18 years.
Each year Talents invites 200 emerging film professionals to Berlin for six days of meetings, workshops and pitching events. (The 2023 edition ran from February 18-23.) It also offers year-round fellowships, and seven international offshoots in Buenos Aires, Durban, Beirut, Guadalajara, Sarajevo, Tokyo and Rio.
This year's participants included directors Charlie Kouka from Tunisia, Demie Dangla from the Philippines, and Dean Kavanagh from Ireland; French producer Charlotte Lelong; and UK editor Raluca Petre, who has worked on films including Three Billboards Outside Ebbing, Missouri. German participants included screenwriter Anna Melikova, producers Sophie Ahrens and Amos Geva, composer Anna Bauer and director Ali Kareem.
The total Talents alumni community now totals 10,000, with a 23-strong Talents staff including team happiness officer Tobi, the only canine staffer, who is based in the Potsdamer Platz office.
With a steady annual budget of €1.4m per year for recent editions, funded by the German Ministry of Culture, the local Medienboard Berlin-Brandenburg film funding organsation, and Creative Europe Media, plus commercial partners, the programme operates as part of the Berlinale. It works with the festival as well as the European Film Market, World Cinema Fund and Berlinale Co-Production Market on its events.
The four bodies have operated under the Berlinale Pro* banner since last year. Weghorn describes it as "one foot in the industry and one foot in the programme of the festival".
Talents participants regularly go on to screen at the Berlinale – including Carla Simon, who presented Alcarràs at Talents in 2013 before it won the Golden Bear in 2022, and returned in 2023 on the Competition jury.
However, getting filmmakers into the festival is not the platform's raison d'etre.
"It's important that we have this distance to the festival, because we cannot influence the selection," says Trostrum. "We'd like to stay this little startup within the Berlinale."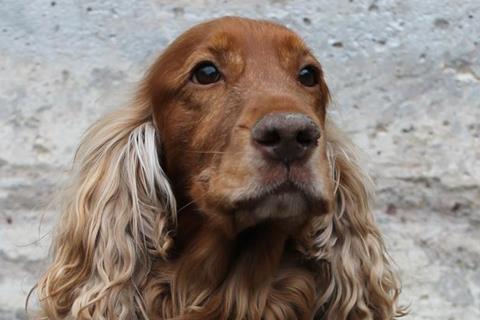 "It's how Berlin works – the different sections are quite independent, [although] all databases are connected," adds Weghorn, who describes Talents as "that speedy boat which has the independence to also sometimes take another path around a big tanker."
Inviting representatives from 14 different filmmaking disciplines is another key tenet of the Talents' collaborative ethos. "A production designer is treated equally to a director, producer or actor," says Weghorn. "You can see it in this understanding of filmmaking as a community-driven process – it's always more than only your own profession."
Extra curricular
Talents also aims to reach beyond the practical filmmaking process to participants' extra activities through the Enablement Programme, which provides three fellows every year with mentoring and financial support for a film-related initiative. It was established in 2020, after Weghorn and Trostrum discovered aspiring participants were played down such efforts in their applications.
"They would mention somewhere in their biography that they founded an association for female cinematographers in Brazil, or something like that," says Weghorn. "But they shied away from it because they thought it's a minus if they have too much time for something other than shooting films. For us, it's just the opposite; so we looked into the in-betweeens and encourage them nowadays."
Talents has many high-achieving alumni. Joachim Trier, Guy Nattiv, 2018 Golden Bear winner Adina Pintille and 2023 first feature jury member Cyril Schaublin are all among previous participants. US actress Elisabeth Moss took part in an early edition in the student-focused days, prior to her breakthrough screen role in Mad Men.
Many Talents who have gone on to success return to give talks, which the programme offers on both a public and participant-only basis. Even on this higher plane, community is paramount, with even A-list speakers not receiving a fee. "We tell the Talents that it's about you sharing and then you get something back," says Weghorn. "That's exactly the same arguments we use for [high-profile speakers]. It's not about you promoting your films, it's not about you being a speaker. Just be our guest; come in and be sure that we create an environment which is also inspiring for you."
Those to take up the offer this year included last year's Palme d'Or winner Ruben Ostlund in a comedy-focused session; and best actress Oscar frontrunner Cate Blanchett, with a homecoming for Todd Field's Berlin-set drama Tar.