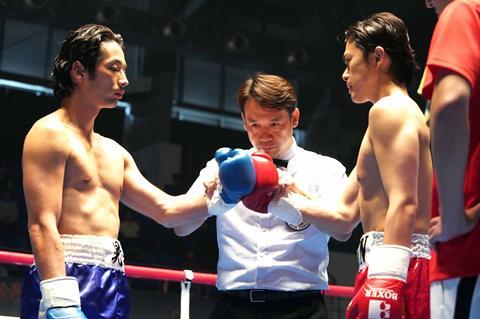 Like many film festivals, Tokyo International Film Festival (TIFF, October 31-November 9) faced unprecedented challenges this year as the Covid-19 coronavirus spread around the globe. Japan has not been hit too badly by the pandemic, but it scuppered the Tokyo 2020 Olympic Games, which have been pushed to summer 2021, and at time of writing the borders remain mostly closed to visitors.
Faced with these obstacles, TIFF organisers decided to move ahead with a physical edition of the festival, but with some changes to its format and with strict safety measures in place. Physical screenings and Q&As will be held in Tokyo cinemas, including its regular venues in the Roppongi and Hibiya districts, while symposia and guest talks will take place online.
In response to the travel restrictions that prevent international jury and filmmakers from visiting Japan, TIFF has combined its three competition sections — International Competition, Asian Future and Japanese Cinema Splash — into one section entitled Tokyo Premiere 2020. The festival will present an audience award to a film in the line-up, placing more emphasis on the importance of the audience in this unusual year.
TIFF has also appointed a new selection committee to programme Tokyo Premiere 2020 and the World Focus sections, which includes existing TIFF senior programmers Yoshi Yatabe and Kenji Ishizaka, producer Shozo Ichiyama, professor Kohei Ando, and journalists Yuka Kimbara and Yuko Sekiguchi.
"We were in discussions about whether or not to hold the festival for more than half a year," says TIFF chairman Hiroyasu Ando, who joined TIFF director Takeo Hisamatsu at the festival last year. "In August, we decided to hold the event physically because the situation had stabilised for a certain period. Also, we believe that sharing the joy of watching cinema together in theatres will heal and encourage us in these challenging times."
Tokyo debuts
True to its name, the Tokyo Premiere 2020 section has kept the accent on premieres and new talent through its selection of 32 films, of which 25 are world premieres and the rest titles new to Asia. Ten of those world premieres are from Japan, including TIFF opening film Underdog, a boxing-themed drama directed by Masaharu Take (100 Yen Love), Akiko Ohku's Hold Me Back and Lim Kah Wai's Japan-Malaysia co-production Come And Go.
World premieres from the rest of Asia include Taiwanese filmmaker Chang Chih-wei's Jang-Gae: The Foreigner, Korean director Jo Ba-reun's Slate and three titles from China — Shi Meng's Alaya, Mei Feng's Love Song 1980 and Shen Yu's The Old Town Girls.
Tokyo Premiere 2020 also includes the Asian debuts of Cannes 2020 Label selection February directed by Kamen Kalev, and Cannes Critics' Week pick After Love from Aleem Khan, as well as Venice titles such as Kaouther Ben Hania's The Man Who Sold His Skin and Christos Nikou's Apples.
"We kept the criteria we used for the selection of the usual three sections, rather than starting from scratch," explains Yatabe. "The task was to combine the films that would potentially have been selected for one of these three sections, and to make some final adjustments."
Despite the huge disruption to production and releasing schedules created by Covid-19, TIFF's selection committee say they received a higher number of submissions than expected — 1,356 titles from 107 countries and regions. "Films that were already completed in early spring were looking for a 'physical festival' at which to premiere, so there were films that were shot before Covid‑19 and finished post-production in July," Yatabe says. "Announcing that we would have a physical festival might have helped us to attract more world and Asian premieres to Tokyo."
However, the programming team is not expecting the situation to be quite so encouraging next year. "My concern is about the decrease in submissions next year, and the subsequent competition among festivals over fewer works," says Ishizaka.
Recent editions of TIFF have seen the festival increase its focus on Japanese and other Asian cinema, rather than acting as a launchpad for Hollywood releases as it did in the past. Aside from Tokyo Premiere 2020, this emphasis can be seen in the closing film Hokusai, a biopic of Japan's most famous artist directed by Hajime Hashimoto, and the festival's Japan Now, Japanese Animation and Japanese Classics sections.
This year's Japan Now features a tribute to director Koji Fukada, whose most recent film The Real Thing was selected for the Cannes 2020 Label, while Japanese Animation includes a focus on Pokémon and the Super Sentai series, among other aspects of the country's vibrant anime scene. Japanese Classics will screen restored works by masters such as Sadao Yamanaka and Hiroshi Inagaki.
International line-up
As always, TIFF strives to showcase cinema from around the world in its Special Screenings and World Focus sections. This year's Special Screenings include high-profile titles such as Chloé Zhao's Nomadland, Yeon Sang-ho's Peninsula and Céline Sciamma's Portrait Of A Lady On Fire.
World Focus offers films hand-picked from festivals around the world and foreign titles unreleased in Japan, including Benoit Delépine and Gustave Kervern's Delete History, Ann Hui's period drama Love After Love and a 4K restored version of Yasmin Ahmad's Mukhsin. It also features sections dedicated to Latin American and Taiwanese cinema. "We saw many fine works from Taiwan, which succeeded in containing the coronavirus. I guess the reduced impact on the film industry both physically and mentally had a positive effect," says Ishizaka.
TIFF's line-up also includes a Youth section, featuring films aimed at children and teens and a production workshop for junior high-school students, which this year is mentored by Sho Miyake (And Your Bird Can Sing).
Another innovation is the introduction of the "Asia Lounge" Conversation Series, a series of online discussions initiated by Japanese director Hirokazu Kore-eda and featuring leading Asian filmmakers such as Apichatpong Weerasethakul and Jia Zhangke. The programme, co-organised by TIFF and The Japan Foundation, was planned as a physical event but moved online in response to the pandemic. For now at least, it replaces the festival's popular Crosscut Asia section.
"It is important to stimulate interaction between domestic and foreign filmmakers in a physical setting," says Ando. "When it became difficult to invite filmmakers to Japan from abroad, we felt we could make these exchanges happen online at least. As for next year's TIFF, we would like to decide based on this year's evaluation."
This year also sees the deepening of ties between TIFF and Tokyo Filmex, an independent festival usually held in November, which will take place on the same dates as TIFF and is moving to three cinemas close to the Hibiya area. TIFF organisers describe the relationship as similar to that between Cannes Film Festival and Directors' Fortnight. "To widen and deepen diversity, we felt it would be meaningful to co-operate in holding our festivals at the same time while maintaining our characteristic flavours," says Ando.
He also explains the festival hasn't yet decided whether any of this year's changes, including Tokyo Premiere 2020, will continue as part of next year's edition as it's impossible to predict when the pandemic situation will stabilise.
Holding a festival is always a delicate balancing act and in the Covid era it is a mission complicated by the need to remain flexible and change course at a moment's notice. While a huge amount of work has already gone into organising TIFF, the organisers say they will only go ahead if they can guarantee the safety of audiences, filmmakers and staff, and will make any adjustments necessary as the pandemic situation evolves.