Jeremy Kay talks to the founder of one of the world's leading effects and post houses about their work on the likes of Gravity and World War Z.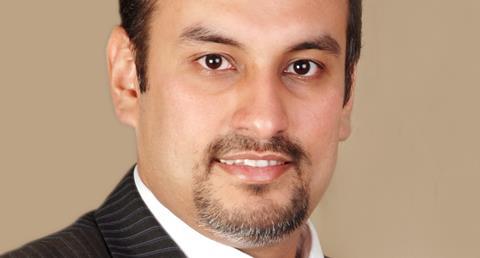 Since its inception in a garage in Mumbai in 1997, Prime Focus has risen to become one of the world's leading effects and post houses, working on such tentpoles as Venice opener Gravity and global hits World War Z and The Great Gatsby.
The company has been quick to grow, too. Prime Focus listed on the India Stock Exchange in 2006, one year before it opened a London office. In 2008 Prime Focus acquired Frantic Films and Post Logic in Los Angeles. Prime Focus World was established in 2011 after absorbing part of the effects, 3D and animation group. Founder Namit Malhotra talks to Jeremy Kay.
Tell us about the company's origins.
I am a third generation in the entertainment industry going back to my grandfather who was a very accomplished producer. I had aspirations to be a film director. I set up a post-production business in a garage with some guys who taught me the basics, in Bombay back in 1997.
We worked on film, TV and music and rent cameras and now we do image capture, effects, sound, post, digital solutions over the cloud… We do it all from soup to nuts.
You were a technology pioneer in India.
From a technology standpoint we knew a challenge we had was to introduce technology to the market. I came with a few of my guys to the US in 1999 and we hired people from the US and UK to come and work for us. We were born in the digital age and technologically we were ahead of the curve in that part of the world.
As a company we constantly brought new technology. We were the first in India to pioneer the Digital Intermediate process, by which we transfer film into digital, colour correct it and put it back on film.
Now you are the largest effects house in India.
Yes and we work with all the major filmmakers and studios. Technologically we are on a par with what the [Hollywood] studios are doing. Industrial advances in India over the last 15 years have primarily been into technology. A lot of companies have risen and that's had an impact on technology companies.
We make more movies than Hollywood every year. We feel there's a great opportunity and there has been a push from several Indian companies to reach out across the world.
Your global footprint has boomed since 1997.
Originally there were four employees at Prime Focus including myself. Now there are about 4,000. We have offices in Los Angeles, New York, Vancouver and London and recently announced our China office in Beijing.
Prime Focus had dealings with China before.
In March 2013 we formed a Chinese joint venture with Hong Kong-based AID Partners Capital and Zhejiang Jingqi Wenhua Chuanbo Co to invest in an operation that will provide 2D/3D conversion, VFX and post-production services on the mainland and in Hong Kong, Macau and Taiwan.
What was one of your entry points into Hollywood?
In 2007 we bought Frantic Films and Post Logic in Los Angeles and these companies had credentials in Hollywood. On the FX front back in 2007 we had gotten involved on Journey 3D. We had also done a considerable amount of work on Avatar.
On the back of our success on Avatar and other work we had started to gain traction among the studios and that prompted Warner Bros to reach out to us [on 2010's Clash Of The Titans.] We did a very good job for them.
What innovation did you bring to Hollywood?
We were the first in the world to entirely convert a movie into 3D and we did that on Clash Of The Titans. It took seven weeks. There was a lot of negative press around the fact that the conversion had been done so quickly, but the studio was very happy with the job. [The film grossed around $493m worldwide.] George Lucas asked us to convert the last three [Star Wars] episodes [into 3D], which was a huge win for us.
What is the next frontier for effects?
We want to be able to create digital humans. There's a strong push to being able to capture actor performances and preserve their expressions and character in digital manifestations for future films.
I'm talking about Tom Cruise, for example, looking as young as he does now in 20 years' time. The actor will own his own IP. That's what Avatar is all about. There will be no restriction in imagination at that point. It will create an experience audiences have not seen before and that's what our industry is all about.