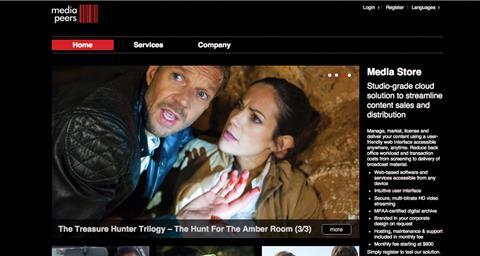 One year ago, Deluxe Entertainment acquired Mediapeers and integrated it into its rich end-to-end ecosystem of digital media solutions and content services. The Berlin-based web exchange, a B2B cloud software provider that enables clients such as Lionsgate and FremantleMedia to market and sell their movie and television assets more effectively to the global market, was also rebranded as the DL3 Media Store. As part of the absorption, both Telepool and Fintage House sold their stakes in Mediapeers, which was launched in 2007.
"At our core we operate the same multi-tenant platform," says co-founder and managing director Moritz Viehweger, "but we added rights and contract management, extended existing features dramatically and made UI customisation easy. Everything we've done over the past four years has been to aid our customers in the transition to digital."
Viehweger believes the company's competitive edge lies in an all-in-one holistic approach that combines data from products, assets, licensees and deals — one that has great potential in adjacent content markets such as advertising, corporate media and games.
"We have seen a tremendous change in the appreciation of technology in sales and distribution," Viehweger adds. "For any successful distributor it is no longer a question of if they need a content, marketing and rights management system, but merely which one suits them best."
Launch date 2007
Key executives Moritz Viehweger, founder and co-CEO; Holger Hendel, founder and co-CEO.
Cost to users Undisclosed.
Ownership structure Acquired by Deluxe Entertainment Service Group in 2014. Deluxe is a wholly owned subsidiary of MacAndrews & Forbes Holdings.
Business model Software-as-a-service fees.
www.mediapeers.com