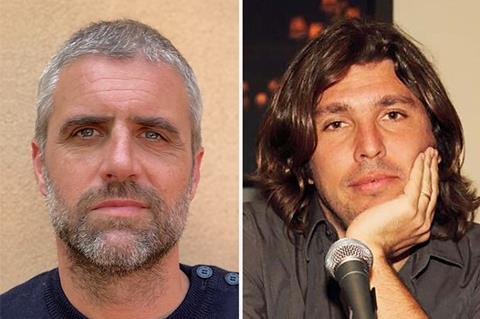 Need to know: Laurent Baudens and Gael Nouaille created Paris-based Borsalino Productions in 2009 after more than a decade in international sales, mainly at Wild Bunch. The group now also spans upscale feature documentary and animal world production company Valdés, headed by Laurent Flahault, and Borsalino Series. Borsalino Productions also produces under the banner Full House, a joint label with Maneki Films, early productions for which included Xiaoshuai Wang's 11 Flowers, Pablo Trapero's White Elephant and Arab and Tarzan Nasser's Dégradé. The company has embraced the platforms and recent credits for Netflix include Peter Webber's Spanish-language drama Pickpockets, French-language feature Spoiled Brats and Spanish director Daniel Calparsoro's Centaur. It also continues to make films for theatrical release such as the documentary A Reindeer's Journey by Guillaume Maidatchevsky and family film King by David Moreau, working with French distribution partners such as Gaumont, Pathé and TF1 Studios.
Key personnel: Laurent Baudens and Gael Nouaille, producers.
Incoming: English-language comedy We Are Zombies by filmmaking trio RKSS (Anouk Whissell, Yoann-Karl Whissell and Francois Simard) is shooting in Montreal. In development is English-language horror Wake Up. Valdés projects include Maidatchevsky's new film about polar foxes, and Blood And Mud about coltan mining in the Congo. New series include a Pickpockets spin-off and On The Rocks by Baptiste Filleul, creator of French Disney+ hit The Weekend Family.
Gael Nouaille says: "Travel, talents from all over the world, and international productions are in our DNA as former international sales agents. We work everywhere, we shoot everywhere and we're at ease with both the platforms and the traditional players."
Contact: contact@borsalino-films.com