Other winners include Assaf Korman's Next To Her.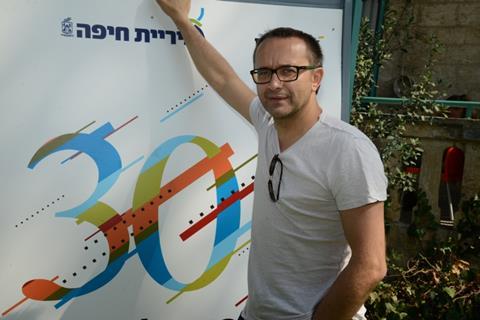 The 30th Haifa Film Festival (Oct 9-18) in Israel has closed with the Best Picture Award handed to Next to Her (At li Layla), Assaf Korman's debut feature
A jury including Hamburg Film Festival director albert Wiederspiel and Hungarian filmmaker Szabolcs Hajdu, added a Best Script distinction for Liron Ben Shlush, who plays one of the leads in the film, first unveiled earlier this year in Cannes' Directors Fortnight.
Cannes screenplay winner Leviathan won the FEDEORA Film Critics' Award with director Andrey Zvyagintsev, who was the festival's guest of honour, presenting a full retrospective of his films.
Sophie Arthuis' The Valley collected the First Film Award as well as a Best Actor for Nave Tsur.
For Best Actress, the jury picked Levana Finkelstein for her performance in The Farewell Party (Mita Tova), a black comedy which scored high notes at its Venice and Toronto shows and is now being released in Israel.
The Documentary section award went to Winding (Ptaltal) by Avi Belkin and Avi Levy, with a special mention to The Chaos Within (Mul Hatohu Sheba) by Yaakov Yanai Lein, the personal story of the director who run away from home when he was only 14, lived on the streets of Tel Aviv and became a drug addict before turning into a filmmaker.
The winner in the parallel Golden Anchor Mediterranean competition was Nuri Bilge Ceylan's Winter Sleep with a special mention going to the Slovenian Class Enemy by Rok Bicek.