EXCLUSIVE: Stallone replaces Robert De Niro in the heist thriller and will star alongside Robert Pattinson and Rachel Weisz.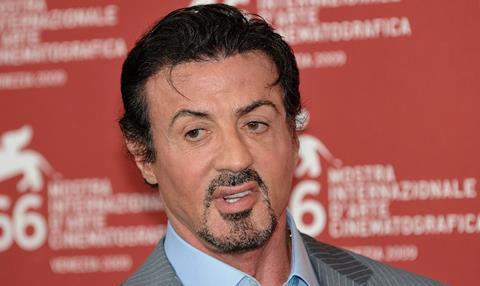 Lotus Entertainment has launched sales here on Idol's Eye, Olivier Assayas' cherished heist thriller that will now star Sylvester Stallone as Chicago mob boss Tony Accardo.
Stallone replaces Robert De Niro and takes his place alongside Robert Pattinson and Rachel Weisz on the $25m project, which has been reassembled and is ready to shoot in Toronto in February after financing fell through in late 2014.
Lotus came on board to finance and sell international rights after Toronto International Film Festival. WME Global assembled the revised package and represents US rights.
Pattinson plays a petty thief who unknowingly steals a blue diamond from Accardo and sparks a war between the two men as they strive to stay ahead of the FBI. Charles Gillibert, Alexandra Milchan, Scott Stuber, Scott Lambert and Michael Benaroya are producing.
Previous financier Benaroya Pictures pulled the plug over financing issues on the eve of production two years ago, when International Film Trust was the sales agent.
Assayas discussed the project during a recent interview with Screen at the Zurich Film Festival.
Lotus's AFM slate also includes Adrian Lyne drama Silence starring Halle Berry and Michael Douglas, set to shoot in the first quarter of 2017.