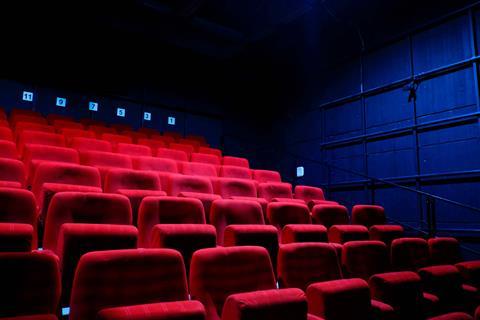 Exhibition major Regal has joined AMC Theatres and Alamo Drafthouse in requiring cinema-goers to wear masks when theatres reopen.
Earlier on Friday (June 19) AMC updated its policy after an "intense and immediate outcry from our customers" and said it will require patrons to wear masks when the world's largest exhibitor plans to reopen its US sites starting on July 15.
AMC backtracked from an announcement on Thursday when it said patrons would be encouraged to wear face protection. Later that day CEO Adam Aron told Variety the company would not require guests to wear masks in states where it was not mandatory. "We did not want to be drawn into a political controversy," he told the publication.
All employees on site will be required to wear masks. Patrons who refuse to wear a mask will either not be admitted to the theatre or asked to leave. AMC is charging $1 to buy a mask on site.
Hours later Regal said on its website cinema-goers will be required to wear masks and those without will be provided with one. The group owned by Cineworld is reopening in the US and UK on July 10.
AMC said in Friday's statement, "This announcement [on Thursday] prompted an intense and immediate outcry from our customers, and it is clear from this response that we did not go far enough on the usage of masks. At AMC Theatres, we think it is absolutely crucial that we listen to our guests. Accordingly, and with the full support of our scientific advisors, we are reversing course and are changing our guest mask policy. As we reopen theaters, we now will require that all AMC guests nationwide wear masks as they enter and enjoy movies at our theaters. The speed with which AMC moved to revise our mask policies is a reflection of our commitment to the safety and health of our guests."
The statement continued, "We will constantly monitor the scientific community's latest thinking as to the efficacy of mask usage. We also will be looking at the varying health conditions in specific localities around our theaters all across the country. This will help us to determine what our mask policy will be as we go forward, as well as to make any other needed changes to this policy.
"Guests coming to our theaters may bring their own masks of course, but for those who do not have one, masks will be available at our theater box offices at a nominal $1.00 price. Those who are unwilling to wear a mask will not be admitted or allowed to stay.
"We also want to take this opportunity to express our great appreciation to our many guests who took the time to communicate their views. We will continue to listen and continue to monitor the changing nature of the coronavirus, adapting and adjusting our policies accordingly."
At time of writing Cinemark had not said patrons will be required to wear masks in their theatres.
On Friday Alamo Drafthouse said it will require cineama-goers to wear masks and those without will be provided with one. The exhibitor said it will follow up with details of its reopening plan and safety protocols in due course.