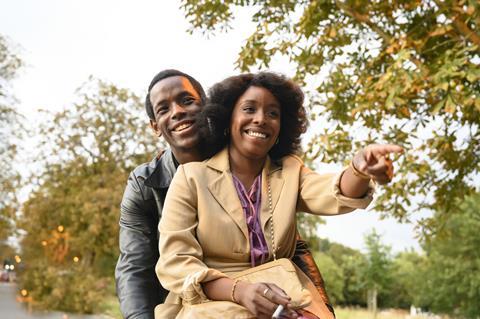 BBC Studios has taken a minority stake in Small Axe indie Turbine Studios, which is in production with Apple TV+ drama Constellation.
The indie, founded in 2020 by exec producers Andrew Eaton, Justin Thomson, Tracey Scoffield and David Tanner, already has the backing of Bron Media Corp, the US entertainment firm behind HBO's Euphoria.
It is co-producing an eight-part psychological space thriller for Apple TV+ with Haut et Court TV. Constellation, written by Peter Harness, follows a woman who returns to Earth after a disaster in space. It stars Noomi Rapace and Jonathan Banks.
The investment deal includes its German based sister company Turbine Studios GmbH, which is a co-venture between Turbine Studios, Daniel Hetzer and Matthias Braun.
Turbine is also responsible for Netflix's Munich: The Edge of War and Steve McQueen's three-part BBC doc Uprising.
"Turbine Studios has an enviable reputation within our industry," said BBCS' managing director scripted Mark Linsey.
"Its focus on creating concept-led, franchise and premium thriller drama is matched by its ability to attract world-renowned talent from behind and in front of the camera.  The team have an impressive slate of projects across both TV and film in the pipeline and exciting growth plans that our investment will help to deliver."
Turbine Studios said: "We're proud to join this inspiring team and look forward to delivering on a slate of creatively original and ambitious projects using our extensive combined experience.
Tom Manwaring of Helion Partners advised Turbine on the transaction.
In August, BBCS took a 25% stake in former Channel 4 deputy director of programmes Kelly Webb-Lamb's unscripted start-up Mothership Productions. It also has minority investments in Moonage, Various Artists Limited, Expectation Entertainment, Curve Media, and Boffola Pictures.