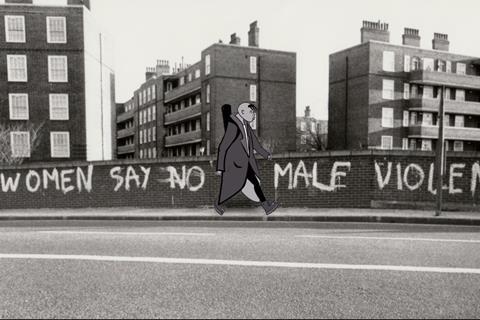 Bohemia Media has secured UK and Ireland rights to Rebel Dykes, a documentary set to receive its world premiere at BFI Flare: London LGBTIQ+ Film Festival (March 17-28).
The London-based outfit, launched last year by Phil Hunt and Lucy Fenton, struck the deal with Riot Productions and plan to release the film in virtual cinemas this June.
The documentary marks the feature directorial debut of Harri Shanahan and Sian Williams, and centres on a gang of lesbians in 1980s London that aimed to unite LGBTIQ+ communities against hostility and homophobia.
Mixing interviews with previously unseen archive footage and animation, the film recounts how the gang were active at feminist protests on Greenham Common and anti-Thatcher rallies and, later, protests around AIDS and Section 28. Producer is Siobhan Fahey of Riot Productions and executive producers are Charlotte Knowles, Melanie Iredale, Michelle Mangan and Phil Hunt.
It was announced today that Rebel Dykes will premiere at BFI Flare, which will take place digitally from March 17-28. A work-in-progress version of the film was previously screened to Flare audiences in 2016.
Bohemia has steadily been acquiring titles since their launch in January 2020, with a focus on giving voice to marginalised groups that are not well-served within mainstream culture.
Further new acquisitions include Flavio Alves' drama The Garden Left Behind, which follows a Mexican trans woman and her grandmother in New York City, which won the audience award at SXSW 2019. Bohemia secured the feature, produced by New York-based Autonomous Pictures, from US sales agent Hewes Pictures and is planning a virtual release on May 24.
The company has also picked up UK disability documentary A Space In Time, directed by Riccardo Servini and Nick Taussig, which Bohemia acquired from Taussig's Salon Pictures. A release date has yet to be set but Bohemia has ambitions to distribute theatrically.
It also recently secured rights to Dolya Gavanski's Women's Day, a UK-Russia co-production about feminism in Russia, which will launch on Sky in the UK from March 1 and other digital platforms on March 8, marking International Women's Day. The deal was struck with producer, writer and director Gavanski.
Bohemia more recently gave digital releases to Jennifer Reeder's lesbian wrestler drama Signature Move and Lara Jean Gallagher's Clementine, which debuted at Tribeca in 2019.