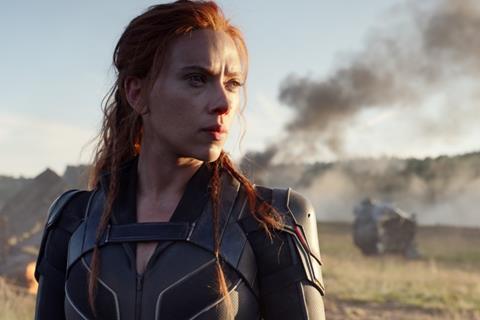 FEBRUARY 16 UPDATE: Disney CEO Bob Chapek said on Thursday (February 11) that Black Widow remained on track for a theatrical release – it is currently dated May 7 in the US and UK – but warned the disruptive nature of the pandemic meant "We will be watching very, very carefully".
Chapek, speaking after the company announced first quarter 2021 earnings, was responding to an analyst's question about whether the studio was sticking to a theatrical release for the upcoming Marvel tentpole.
"We had made a reference at [Disney Investor Day] that Black Widow was going to be a theatrical release and we are still intending it to be a theatrical release," the executive said, adding that the studio would pay close attention to cinemas reopenings and consumer confidence about returning.
"But as of now the strategy is to continue on with the theatrical release and we will be watching very, very carefully."
After MGM/Eon pushed No Time To Die from April to October other films followed in short order and the industry feared a sustained domino effect.
The calendar had stabilised at time of writing, however distribution executives and exhibitors remain on tenterhooks as studios track the pandemic and weigh up whether to stick to their dates, push back, or release on digital platforms.
UPDATED: As US states struggle with the vaccine roll-out Dr Anthony Fauci, the US government's top infectious diseases expert, pushed back his forecast of when he expected most people could start to get innoculated. On February 11 he suggested April, however on February 16 he said late May or June was more realistic.