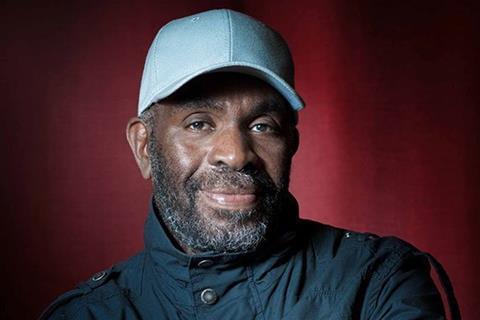 The British Urban Film Festival (Buff) has announced the programme for its 2021 edition, which will run from December 4-10.
This year, Buff will be a hybrid festival, after last year's largely online event. In-person London screenings, live script readings and an awards ceremony will be coupled with online films available via new digital partner Bohemia Euphoria, a streaming platform dedicated to diveristy from London production and distribution company, Bohemia Media.
The programme features 17 feature films, including opening night films Navy and Black Mail. Navy is a romantic drama from Birmingham-based director Duaine Carma Roberts, starring Rocks' Shaneigha-Monik Greyson. A young man accompanies his childhood friend on her first music tour, while grappling with his brother's criminality.
Black Mail is an action thriller from Nollywood director Obi Emelonye, about a man living in London, who must go to extreme lengths to stop a dark secret from ruining his life.
Ken Fero's BFI London Film Festival 2020 premiere Ultraviolence is one of the festival's closing night films. It chronicles the struggles for justice by families of individuals killed by police in the UK.
In-person screenings will take place in Renaissance Studios in Brixton, south London, while the Buff Awards will be staged at Peckhamplex Cinema in Peckham. The recipient of this year's honorary award is the pioneering filmmaker Menelik Shabazz, who directed 1981 drama Burning An Illusion. The award will be presented posthumously after Shabazz died earlier this year of diabetes-related complications.
Awards will be given across the official selection, including for best actor, best actress, best feature, best short and best documentary. For the first time, £250 cash prizes will be awarded for the best documentary film, best feature film and best short film category.
Buff 2021 programme
Navy (UK) – opening night
Dir. Duaine Carma Roberts
Black Mail (Nig-UK) – opening night
Dir. Obi Emelonye
False Paradise (UK)
Dir. Sylvia Amanquah
I Want Out (UK)
Dir. Samuel Adigun
In The Heart Of The Machine (Bul)
Dir. Martin Makariev
When the Music Changes (US)
Dir. Lakshmi Devy
A Moderate Folly (US)
Dir. Wilson Mbiavanga
The Underground (UK)
Dir. Shantelle Rochester
Unintentionhell (UK) - closing night
Dir. Balbeer Bahi
Black Creative (UK)
Dir. Meena Ayittey
Ain't Your Mama's Heat Wave (US)
Dir. Elijah Karriem
Everything That Could Have Been (Nor)
Dir. Trond Kvig Andreassen
Love is in the Legend (US)
Dir. Myra Lewis
Truth to Power: Barbara Lee Speaks for Me (US)
Dir. Abby Ginzberg
Subjects of Desire (Can)
Dir. Jennifer Holness
Ultraviolence (UK) – closing night
Dir. Ken Fero
Women in Church Leadership (UK) – closing night
Dir. Jason Young