EXCLUSIVE: SC Films International has picked up the hit animation.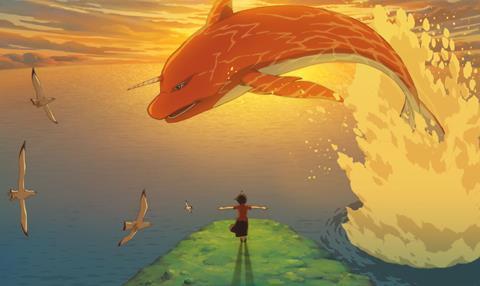 SC Films International continues to grow its ties with China following the acquisition of hit Chinese family movie Big Fish And Begonia, which grossed more than $85m at the local box office earlier this year.
The fantasy animation, inspired by classic Chinese literature, tells the story of a deity, in the form of a young girl (Chun) who seeks adventure in the human world. She encounters a human fisherman (Kun), and an unlikely friendship and bond forms between the two, putting both of them in great danger.
Xuan Liang and Chun Zhang direct from an original screenplay by Liang. Zhang also doubles as the production designer. Music is by Japanese composer Kiyoshi Yoshida (The Girl Who Leapt Through Time). Producers are B&T Studio and Coloroom Pictures.
The film, 12 years in the making, is the second-highest grossing Chinese animation ever at the local box office behind 2015's Monkey King: Hero Is Back.
Simon Crowe, CEO of SC Films, said: "After the success of Monkey King, SC Films have been looking to increase its ties with China. Big Fish is another beautifully crafted film, with already proven commercial success. It's one of the biggest worldwide independent hits of the year. I believe the film will appeal to adults as well as children around the world."