Individual awards will increase to a maximum of £200,000 per project.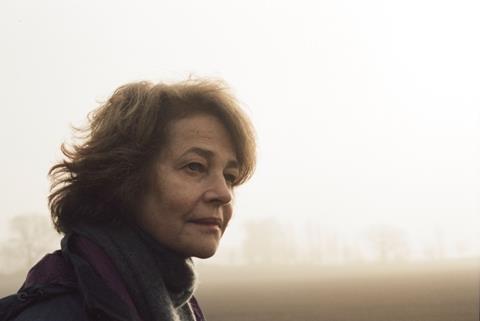 Creative England is to double its Lottery-based production dund from £500,000 to £1million ($850,000 to $1.7m) for 2014/2015.
Individual awards are increasing to a maximum of £200,000 ($340,000) per project and will now include feature films with budgets of up to £2m ($3.4m), opening up the fund to more upcoming and established filmmakers.
The organisation will continue to prioritise projects that have strong regional elements both in front of and behind the camera and is also planning to offer support on pre-sales and UK Tax Credits for certain awarded productions through the Regional Growth Fund.
Since October 2012 the Fund has invested £650,000 ($1.1m) in projects such as Norfolk-based Andrew Haigh's 45 Years, his second feature after the sleeper-hit Weekend; and Bristol-based Esther May Campbell's Light Years, her feature debut to her BAFTA award-winning short, September.
Other projects to benefit from that investment include Rob Cannan's second documentary feature The Lovers and the Despot; Jeanie Finlay's music-based documentary Orion: The Man Who Would Be King; and Peter Middleton and James Spinney's Notes on Blindness, the pilot for which was also funded by Creative England and premiered at Sundance 2014 before screening in competition at SXSW 2014.
Richard Holmes, senior film executive for production at Creative England, said: "We're immensely proud of the investments we've made to date - 45 Years and Light Years are both wonderful examples of high quality, festival-focused films, and we have seen some equally impressive documentaries.
"With this increased funding we want to create more opportunities for filmmakers in what we all know is a tough financial climate for independent film. We also want to encourage filmmakers to come forward with projects that are intended to engage with broader audiences such as comedies, thrillers and horror.
"These films are hard to get right, of course, but our Production Fund is there to take risks and invest in projects that are looking to experiment with innovative financial models."
The Creative England Production Fund is supported by the BFI and funded through the National Lottery.