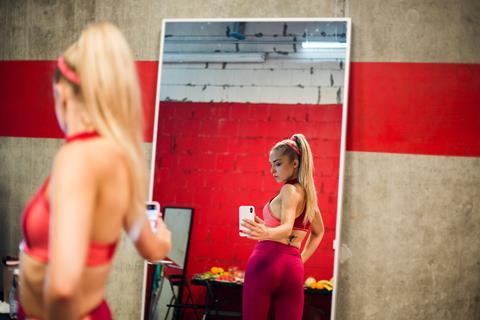 Curzon Artificial Eye has acquired UK and Irish rights to Magnus von Horn's Sweat, sold by New Europe Film Sales.
New Europe has also sold the film, which is selected for the Cannes Label, to Australia/New Zealand (Rialto), Spain (Elamedia), Baltics (Scanorama), ex-Yugoslavia (Demiurg), Benelux (Imagine), Hungary (Mozinet) and Norway (Mer Film).
As announced prior to the Cannes Marché, ARP acquired French rights; North American rights are currently in negotiation.
Sweat is a Polish-Swedish co-production; von Horn is a Swedish-born director living in Poland. Gutek Film will release it in Poland and TriArt in Sweden.
The story follows three days in the life of a fitness motivator and social media influencer, played by Magdalena Koleśnik. She has hundreds of thousands of online followers but craves true intimacy in real life.
Louisa Dent, MD of Curzon Artificial Eye, said: "Sweat is bold and propulsive filmmaking that reveals the dark and isolating underbelly of social media influencers and our craving for real intimacy in a digital world. Magdalena Kolesnik is a revelation in the lead role and Magnus von Horn is a distinctive new directorial voice. We think this will be a real conversation starter for UK film fans."
Von Horn's debut feature The Here After played in Directors' Fortnight in 2015.
Mariusz Włodarski produces for Lava Films, with co-producers Zentropa Sweden, Film i Vast, Canal+ Poland, EC1 Łódź – The City of Culture, Di Factory and Opus Film. Cinema Defacto and Gaijin served as associate producers. Backing comes from the Polish Film Institute, Swedish Film Institute and Creative Europe/MEDIA.
Sweat was developed as part of the Torino Film Lab and ACE 27, with New Europe screened it during last week's Cannes Marché.