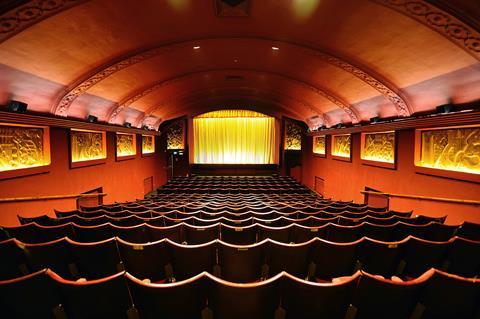 UK exhibitor chain and distributor Curzon is taking over the operation of one of the UK's oldest continuously running cinemas, the Phoenix.
The single-screen venue will be renamed the Curzon Phoenix East Finchley, and the company will take over marketing, programming and ticketing activities. Curzon is also planning to make investments in the location including new seating and a revamped bar.
The Phoenix cinema trust retains the freehold of the listed building and will also continue to deliver its educational programme.
James Kessler, chair of the Phoenix Cinema Trust, said that the move would "ensure the venue's long-term future". The north London neighbourhood is also now home to Everyman's Muswell Hill location and the Crouch End Picturehouse.
Following the opening of the Curzon Colchester site in July, 2019 will see further new Curzons open in Pitfield Street, Hoxton and the Bentall Centre, Kingston.
Curzon CEO Philip Knatchbull called the venue "historic" and that his company would be looking to make the cinema "the focal point for film in the local community".