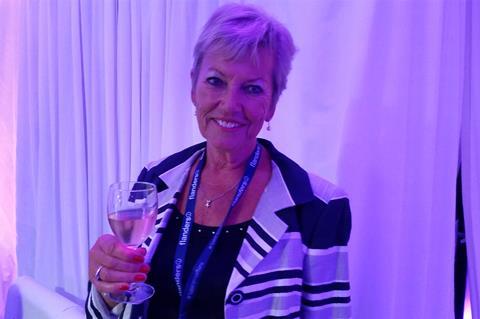 Lissy Bellaiche, a well-known figure in the Danish film industry, passed away on March 5 at the age of 77.
Bellaiche spent 20 years as a manager in international relations at the Danish Film Institute before becoming a festival consultant for TrustNordisk.
During her time at the Danish Film Institute she significantly advanced cooperation between the Scandinavian film institutes.
Bellaiche was also a frequent jury-member at festivals around the world, including San Sebastian, Berlin, Istanbul and Karlovy Vary.
Lizette Gram Mygind, festival consultant for the Danish Film Institute, told Screen: "Lissy Bellaiche has been instrumental for bringing international attention to Danish Cinema within the international film industry in the early days of Lars von Trier, Bille August, Lone Scherfig, Susanne Bier etc. through her dedication and perseverance travelling to near and far corners of the world, promoting the films from our small country."
Berlin Film Festival director Dieter Kosslick added: "She was a great friend of the festival and brought many Danish and Scandinavian films to us. She was a wonderful person and an ever-cheerful colleague."
Speaking to Screen in 2015, Bellaiche recalled how she helped launch the career of Lars von Trier by securing his 1984 film The Element Of Crime a Cannes Compettion spot.
Noting that the festival hadn't had a Danish film in competition since the times of Carl Theodor Dreyer, she said: "I just called Gilles Jacob's office and I invited him to Copenhagen to watch our fantastic films. My colleagues said, 'You're crazy, he'll never travel here.' He came and I thought, 'Shit! What am I going to show him?…But I was following everyone at the film school and I knew this guy whose work I liked was Lars von Trier…and he had made The Element of Crime."
The film went on to win the Cannes Technical Grand Prize.
Her daughter, TV presenter Michele Bellaiche, paid tribute to her mother on Facebook.