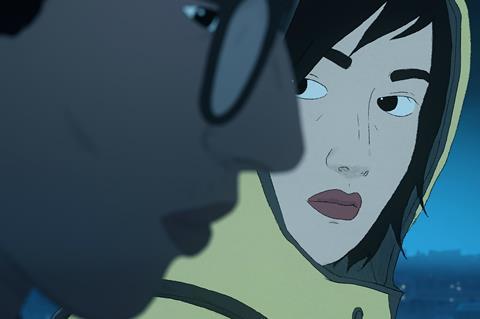 The European Film Awards (EFA) has unveiled the four features that will compete for the animation prize.
Buñuel In The Labyrinth Of The Turtles; I Lost My Body; Marona's Fantastic Tale; and The Swallows of Kabul are all in the running for European Animated Feature Film 2019.
The winners will be revealed at an awards ceremony on December 7 in Berlin.
Salvador Simó's Buñuel In The Labyrinth Of The Turtles has already picked up several festival awards including the jury prize at the Annecy International Animation Festival in June.
The film, which uses suitably surreal imagery to explore how Luis Buñuel made his third movie, was shortlisted for Spain's best foreign-language Oscar entry, missing out to Pain And Glory. Handled internationally by Latido Films, it is produced by Spain's Sygnatia Films and the Netherlands' Submarine.
I Lost My Body, from French director Jérémy Clapin, previously triumphed at Cannes Critics' Week where it became the first feature-length animation to win the Grand Prize.
Produced by Xilam Animation, the unusual tale centres on a severed hand which escapes a laboratory and sets off on an urban odyssey across Paris in search of its owner. Netflix took worldwide rights to the feature (excluding France, China, Benelux and Turkey) in a deal with sales outfit Charades and it won the top prize and audience award at Annecy.
Charades also handles Marona's Fantastic Tale, the latest animation from Romanian director Anca Damian, whose Crulic – The Path To Beyond won best film at Annecy in 2012.
The family drama centres on an old dog named Marona who reflects on her life and the humans she has loved along the way. It is produced by Bucharest-based Aparte Film, France's Sacrebleu Productions (Long Way North) and Belgian company Mind Meets.
The Swallows of Kabul, directed by Zabou Breitman and Eléa Gobé Mévellec, first screened in Un Certain Regard at Cannes.
The film is an adaption of the novel of the same name by Yasmina Khadra and follows two couples struggling under the cruelty of Taliban rule and has a voice cast that includes Simon Abkarian and Hiam Abbass. Produced by Les Armateurs, the French company responsible for The Triplets Of Belleville and Ernest & Celestine, it is handled internationally by Celluloid Dreams.
More than 3,600 EFA members will soon be invited to cast their vote and winners will be announced at the 32nd European Film Awards ceremony on December 7 in Berlin. The ceremony will be streamed live on Curzon On Demand.
The 46 films on the EFA nominations shortlist were announced in August, with the final nominations set to be revealed on November 9 at the Seville European Film Festival in Spain.