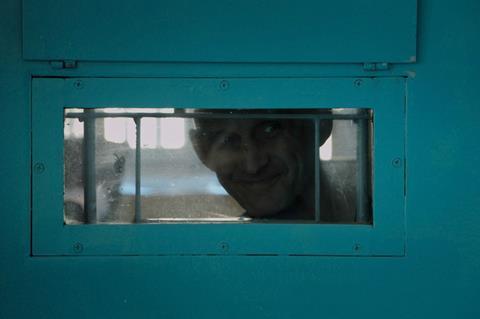 Audrius Mickevičius and Nerijus Milerius' Lithuanian documentary Exemplary Behaviour, a film about murderers serving life sentences in prison and their efforts to change their ways in a bid to return to society, has won the Golden Dove of the international competition at DOK Leipzig in Germany.
The Lithuanian-Slovenian-Bulgarian-Italian co-production also received the FIPRESCI international critics' prize and prize of the interreligious jury.
Mickevičius was inspired to make the film following the murder of his brother. He went to the Lukiškės prison to examine the paradox of "exemplary behaviour" which is where he met two men who feature prominently in the film. They are sentenced to life in prison but still nurture a hope of freedom due to good behaviour.
Tragically Mickevičius died from illness during the making of Exemplary Behaviour and his colleague and co-director Milerius stepped in to complete the film.
In addition, Ute Adamczewski received the German competition's Golden Dove for feature documentary Status And Terrain which the jury applauded for its "extremely powerful artistic form".
The festival marked the last edition of DOK Leipzig under the artistic direction of Leena Pasanen who will now hand over the reins to Christoph Terhechte whose appointment was confirmed by Leipzig City Council last week.
He will take up his post from January 1, 2020 after fulfilling his duties as artistic director of the Marrakech International Film Festival (November 29-December 7).
DOK Leipzig ran from October 28-November 28.