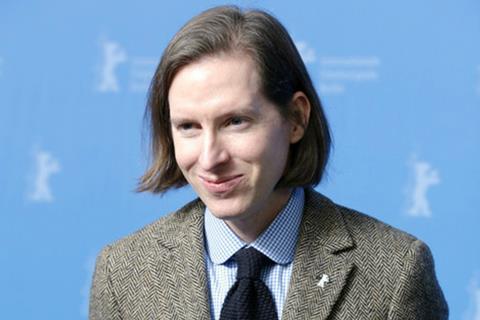 Fox Searchlight Pictures has acquired worldwide rights to Wes Anderson's next film, ensemble feature The French Dispatch.
The deal continues the partnership between the filmmaker and the distributor, which has released four of his previous films – Isle Of Dogs, The Grand Budapest Hotel, Fantastic Mr. Fox, and The Darjeeling Limited. Fox Searchlight will release the film next year.
The film is described by Searchlight as 'a love letter to journalists', set in an outpost of an American newspaper in a fictional 20th-century French city where a collection of stories published in The French Dispatch magazine come to life.
The cast includes regular Anderson collaborators Frances McDormand, Adrien Brody, Léa Seydoux, Tilda Swinton, Mathieu Amalric, Owen Wilson and Bill Murray, as well as Benicio del Toro, Jeffrey Wright, Timothée Chalamet, Lyna Khoudri, and Stephen Park.
The deal was negotiated by Megan O'Brien, executive vice-president of business affairs for Fox Searchlight, with Gene Kang, executive vice-president of business and legal affairs, and Deborah Wettstein, CFO, for producers and co-financiers Indian Paintbrush.
Fox Searchlight Pictures will keep its name as a production entity once the merger with Disney is complete, it was announced earlier this year. Other upcoming releases include Lucy In The Sky with Natalie Portman, Taika Waititi's Toronto Audience Award winner Jojo Rabbit, and Terrence Malick's A Hidden Life.