EXCLUSIVE: Ge You to star in project for Emperor Motion Pictures.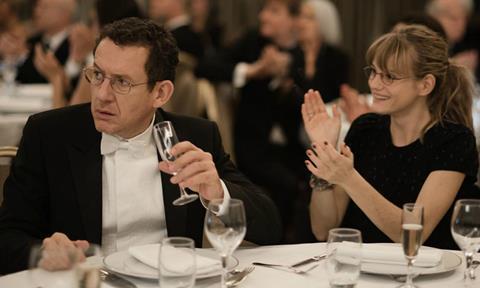 Hong Kong-based Emperor Motion Pictures (EMP) has acquired remake rights to TF1 Studio's 2016 box office hit Penny Pincher! (Radin!), which it is setting up as a project for leading Chinese actor Ge You.
Produced by Paris-based JericoFilms, the original film [pictured] starred Dany Boon as a miserly music teacher in a small town, whose life is turned upside down when he falls in love. Directed by Fred Cavaye, the film was the fourth biggest local release in France last year, grossing €17.7m.
EMP's Chinese-language remake is scheduled to go into production at the end of the year for a wide release in 2018. It will mark the first project under a three-picture deal between EMP and Ge You, who won best actor in Cannes in 1994 for Zhang Yimou's To Live. He is also known for droll comedies such as Be There Or Be Square and recently starred in Jiang Wen's Gone With The Bullets.
"When we were looking for a project for Ge You, we could easily picture him in this comedic, everyman character that was played so well by Dany Boon," said EMP CEO Albert Lee. "The original film has a very strong story that we felt wouldn't be too difficult to adapt."
Ge You, who is currently working with the Chinese writers on the adaptation, said: "I see a lot of cultural parallels that make this a great story for Chinese-language cinema."
EMP is currently in talks with directors and other cast for the project. In Cannes, the company is selling two titles directed by Herman Yau, 77 Heartbreaks and The Sleep Curse, and documentary Red Rock about China's biggest rock star Cui Jian.