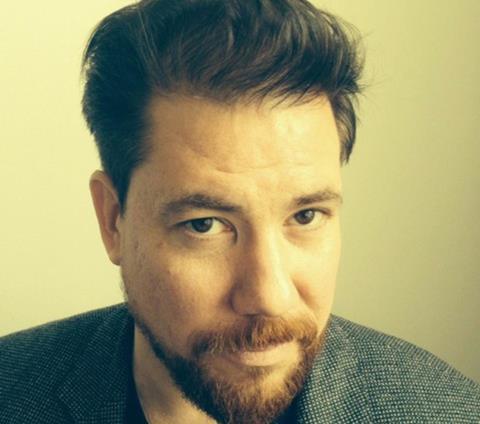 Benny Drechsel's Berlin- and Leipzig-based Rohfilm Productions revealed at this week's Berlinale Industry Event that he is close to completing the financing for a mix of big-budget TV and film projects aimed at the international market.
Speaking to Screendaily, Drechsel, whose producting credits include Aida Begic's Snow and Adina Pintilie's 2018 Golden Bear winner Touch Me Not (the latter as co-producer), said Rohfilm will produce Indian-born director Kanwal Sethi's third feature Between Us (working title) which he describes as "a daring drama set against the background of institutional racism in Germany".
German public broadcaster ZDF, regional film fund MDM and German distributor Prokino are already on board as partners.
Drechsel has also reunited with writer/director Peter Dörfler to adapt the latter's 2008 documentary Catapult as a high-end TV fiction series budgeted at €15m, which aims to shoot in summer 2022.
Sabine Steyer-Violet, one of the writers of Julia von Heinz's Eldorado KaDeWe which is being pitched at the Berlinale's Co-Pro Series showcase this week, has been brought on board Catapult as a co-writer.
The controversial true story is about a former Berlin funfair kingpin who drove the business into bankruptcy before fleeing with his family – and some of the fairground rides – to Peru in 2002.
Drechsel is also raising financing for Carsten Fiebeler's biopic Gladow, budgeted at between €10m and €15m with plans to go into production next year. It charts the true story of baby-faced gangster Werner Gladow, who styled himself on Al Capone and engaged in an increasingly brutal crime spree in post-war Berlin before being executed at the age of 19 in 1950.
Interrupted shoot
Rohfilm Productions is currently in post-production on Austrian filmmaker Sebastian Meise's second feature Great Freedom which is based on the story of Hans Hoffmann, who spent much of his adult life in prison for being gay which was illegal in Germany until the late 1960s.
Former European Shooting Stars Franz Rogowski and Georg Friedrich are cast as lovers in the €3.75m co-production with Vienna-based FreibeuterFilm.
Drechsel said 21 of the 32 shooting days had been completed in Berlin last year before Germany's first lockdown on March 16 put a stop to the shoot. The rest of the filming at a former prison in Magdeburg followed from the end of June until mid-July.
This spring will see principal photography begin in South Africa on Rohfilm Productions' first South African co-production, Sibs ShongweLaMer's thriller Halo Daze, which Drechsel describes as "a compelling neo-noir on class and race".
"I was able to attract substantial funding from Germany [the German regional film funds, Medienboard Berlin-Brandenburg and MDM] on the strength of the powerful screenplay," says Drechsel, who first met director ShongweLaMer at the Berlinale's Co-Production Market in 2018.
"Everybody is talking about diversity nowadays, but we've practised it from the very moment when Rohfilm was founded," Drechsel notes.
"Half of the films we made were by women directors such as Aida Begic and Adina Pintilie. A thematic diversity runs like a common thread through all of the films, and nowhere is this more evident than in the current line-up with films like Great Freedom and Between Us and Halo Daze."
The original company Rohfilm was established in 2005 by Drechsel and partner Karsten Stöter and then restructured at the end of 2016 into two separate companies: Rohfilm Productions under Drechsel's management and Rohfilm Factory run by Stöter.