Ardimages UK, the production outfit run by God's Own Country producer Manon Ardisson, has optioned stage play Emilia, which played at Shakespeare's Globe in summer 2018.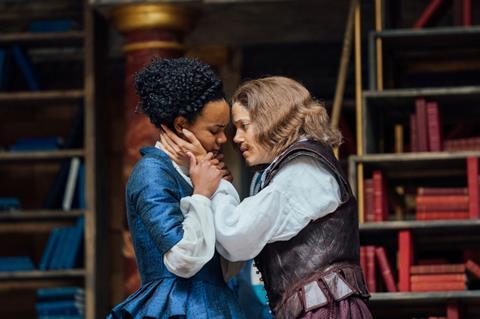 Written by Morgan Lloyd Malcolm and directed on stage by Nicole Charles, Emilia is set in 1611 and is the story of Emilia Bassano, the first British mixed race female who became a professional poet, and, allegedly, the 'Dark Lady' of Shakespeare's sonnets.
The play was well reviewed on its initial run in 2018 and is now transferring to London's West End in March, with former Donmar director Kate Pakenham producing.
Ardisson is producing the project with her Ardimages partner Chiara Ventura. The pair are working with Lloyd Malcolm on the film adaptation and are in the process of attaching a director.
Ardimages UK was named as a production company to watch on Screen's Brit 50: Watch This Space selection in October last year.
Aside from Francis Lee's Bafta nominated God's Own Country, which she co-produced with Jack Tarling, Ardisson's credits include co-producer on Jorge Thielen Armand's 2016 Venice drama La Soledad.