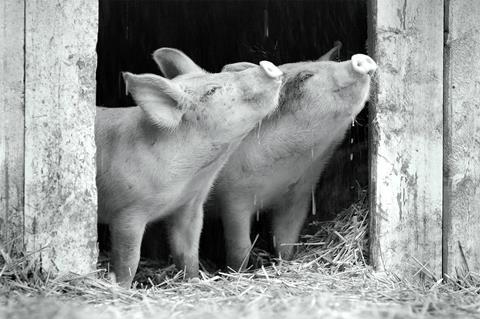 Nearly 14,000 cinema-goers attended screenings during the 10 days of this year's Filmfest Hamburg, which came to a close with the German premiere of Chloé Zhao's Golden Lion winner Nomadland on Sunday October 4.
A total of 13,690 admissions were posted across the Filmfest's five cinema venues, which corresponds to almost a third of the previous year's attendance. Festival director Albert Wiederspiel declared himself "very pleased" with this result, since each cinema could only have a maximum seating capacity of 30% and the festival programme had been reduced by almost half of the previous year's size to 76 titles.
"It proves the Hamburg audience is longing for live culture, shared cinema and festival experiences and has tentatively ventured back into the cinemas for the Filmfest Hamburg," said Wiederspiel.
Alongside those audiences, the FilmFest welcomed over 200 guests including the directors Jasmila Žbanić, Oskar Roehler, Uberto Pasolini, Victor Kossakovsky, Fatih Akin, Fanny Liatard and Jérémy Trouilh, and actors Oliver Masucci, Jella Haase, Moritz Bleibtreu, Sebastian Blomberg, and Jannis Niewöhner.
As the first major German film festival to be held since the end of lockdown, FilmFest Hamburg was organised in a hybrid form with a parallel virtual Streamfest Hamburg to give those cinema-goers an opportunity to see some of the programme from the comfort of their homes, as well as to virtually expand the reduced seating capacity in the festival cinemas. The Filmfest's organisers report that the VoD service was used by around 2,500 registered users with some 3,000 rental transactions from a selection of 50 titles from the festival programme.
Festival-goers were also able to stream the 11 industry events held in CinemaxX 3 and access the pre-recorded film talks with the filmmakers, including extended conversations with directors Kelly Reichardt and Pablo Larrain, who were both spotlighted in this year's Contemporary Cinema in Focus format.
"It is precisely these additional digital services that we would also like to retain in the festival years ahead," said Wiederspiel.
In addition to a reduction in its film programme, the Filmfest was also forced by the COVID-19 pandemic to abandon any idea of handing out any prizes, save for the Commerzbank-sponsored €5,000 audience award. As an exception this year, the award was open to all of the films in the festival programme except for titles screening in the Televisionen sidebar or the Michel children's and youth film festival sidebars.
The prize winner — Russian documentary filmmaker Victor Kossakovsky's Gunda which had screened in the Kaleidoscope section —was announced before the screening of Nomadland on Saturday evening.
Described by the Filmfest as "a warm, visually impressive, intimate portrait" of the animal inhabitants of a small farm the film, which premiered in the Berlinale's new Encounters sidebar in February., is being handled internationally by Cinephil, and will be released in German cinemas on 17 February, 2021 by Filmwelt Verleihagentur.