HBO Europe has greenlit its first original series from the 'Adria' region, a six-part drama to be directed by Oscar-winning filmmaker Danis Tanović (No Man's Land).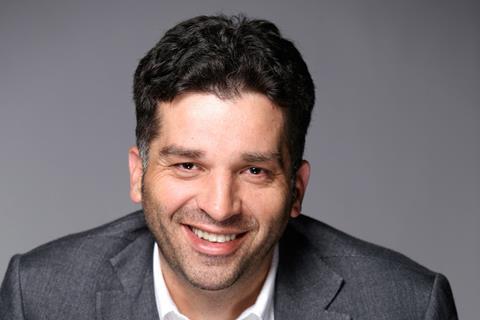 Broadcasting giant HBO launched an initiative in 2016 to produce one high-end drama series from Adria (which covers Croatia, Serbia, Bosnia and Herzegovina, Slovenia, Macedonia and Montenegro) per year, Success is the first project set to be made under that banner.
The project participated in HBO's First Draft series writing competition at last year's Sarajevo Film Festival, where it was one of two selected for further development.
Created and written by Marjan Alčevski, the Croatian series intertwines the stories of four strangers who are bound together irrevocably by a violent event.
Success will be Tanovic's television drama debut. His credits also include Death In Sarajevo and An Episode In The Life Of An Iron Picker.
Producers on the project are Ana Balentovic (HBO Adria) and Johnathan Young (HBO Europe) and it will be produced by Zagreb-based production company Drugi plan.
Antony Root, executive vice president of programming and production, HBO Europe, said: "Success is a beautifully-written drama that scratches beneath the surface of contemporary urban life, with a gripping story that unravels layer by layer. We're thrilled to have uncovered a brilliant young writer in Marjan, and to be welcoming Danis to HBO Europe for his first television series – and to our first original drama from the Adria region."
Director Danis Tanović added: "For a long time I've been getting offers to make series which I think, at the moment, are more interesting and inventive than the movies, but none of them intrigued me so far. Marjan Alčevski's script is amazingly written, and I'm really happy that HBO has recognized its quality and given me the opportunity to collaborate on it."