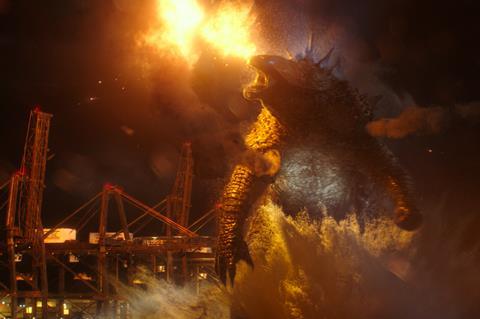 Driven by the robust launch of Godzilla vs. Kong, the number of HBO Max and HBO subscribers in the US climbed to 44.2m by the end of the first quarter, AT&T executives said as they announced first quarter earnings on Thursday (April 22).
The number climbed by 2.7m from the last quarter and by 11.1m year-on-year. AT&T leadership told an analyst and investor day last month they were targeting 120m-150m global members by the end of 2025.
Godzilla vs. Kong has drawn the largest viewership of any film shown on HBO Max since launch. The tentpole debuted for 31 days on HBO Max day-and-date with the global theatrical release, which to date has grossed close to $400m to rank as the largest global release of a Hollywood film since the pandemic began.
The release of Zack Snyder's four-hour Justice League cut will also have been a popular title on the platform.
Referring to the same-day strategy that applies to all Warner Bros releases in 2021, AT&T CEO John Stankey said the performance of Godzilla vs. Kong made the approach "a pretty compelling rising tide lifting all boats".
He added, "And we feel it's the right call for the moment we were in with the pandemic and really comfortable about that. And that drives customer exploration of [HBO Max]. The next release, New Line's Mortal Kombat, opens in cinemas and debuts on HBO Max on Friday (April 23).
Stankey said individual user engagement with the platform was more than two hours a day.
HBO Max will launch in Latin America and the Caribbean in June, followed by parts of Europe later this year. The platform is on track to be live in 60 markets by year's end.
An ad-supported membership tier will go live in June and pricing will be announced closer to the launch date.
Rising subscriptions and advertising saw WarnerMedia revenue in the first quarter climb 9.8% year-on-year to $8.5bn. Advertising revenue surged 18.5% to $1.75bn.
Revenue at AT&T in the first quarter climbed to $43.9bn, ahead of a $42.7bn Wall Street forecast.