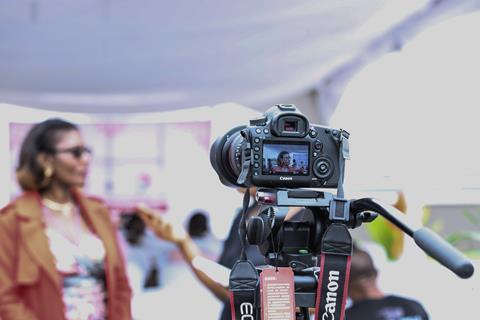 Regular testing, production zones, and dedicated health and safety officers are the central planks in the long-awaited return-to-work Covid-19 safety protocols announced by Hollywood guilds and unions on Friday (June 12).
The multi-union report, called The Safe Way Forward, was drawn up in consultation with epidemiologists and experts from the health and scientific communities and marks the latest set of guidelines as the US industry gears up for a safe return to production.
It follows publication of the industry white paper sent recently to the governors of California and New York, and health authority guidelines issued this week.
Unsurprisingly, a key focus of The Safe Way Forward is the protection of performers. A press release accompanying the report notes that "a comprehensive, mandatory testing regimen would need to be the cornerstone of a safe return to production in a pre-vaccine landscape… Without testing, the entire cast and crew would be working in an environment of unknown risk."
The guidelines lay out that cast and crew get tested before their first day of work, and then get regular testing throughout production, with a minimum of three a week for cast and those with whom they come into close contact.
Productions are urged to form zones divided by proximity to cast, level of testing, use of personal protective equipment, and physical distancing.
The report requires dedicated officers on set: a health safety supervisor / Covid-19 compliance officer in charge of health safety for the production with authority to pause production; and a health safety department with a manager and staff to implement with department heads any directives from the health safety supervisor.
The Directors Guild of America (DGA), International Alliance of Theatrical Stage Employees (IATSE), International Brotherhood of Teamsters (IBT) and the Hollywood Basic Crafts unions, and Screen Actors Guild-American Federation of Television and Radio Artists (SAG-AFTRA) are behind the report.
The document will be updated with further specific safety protocols from IATSE locals, SAG-AFTRA, Teamsters and the Basic Craft Unions as they are developed.
DGA president Thomas Schlamme said the process of consultation and working with its Covid-19 safety committee led by Steven Soderbergh had been "a Herculean process", adding: "Through the dedication of everyone involved, we are all that much closer to being able to get back to telling stories together."
SAG-AFTRA president Gabrielle Carteris said the report reflected "our shared goal of ensuring the safest possible return to production for all of our members throughout the entertainment and media industry."
IATSE international president Matthew D. Loeb said the guidelines "would not have been possible without the collaboration between the other guilds and unions", while IBT director Thomas J. O'Donnell and Hollywood Basic Crafts Unions chairman Steve Dayan noted discussions would continue to finalise internal protocols.